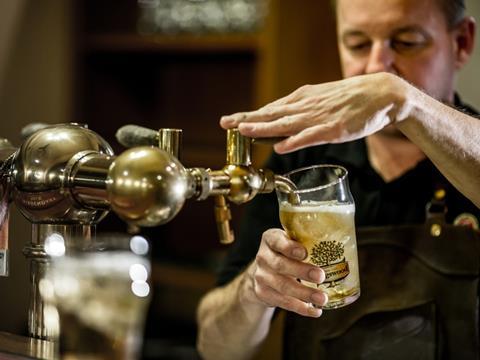 One of the largest shareholders in SABMiller (SAB) has sold half its stake in the brewing giant for just more than £1bn.
International investment group Kulczyk Investments sold 24 million of its shares in a placing for £41.80 each. The price is below the £44 a share which SAB agreed with AB InBev for the £71bn takeover which is still in the process of being completed.
Shares in SAB have fallen 0.5% today to just below £42 following the sale.
Kulczyk Group has been associated with SAB since 1995 after the firm bought and restructured a Polish brewery in 1993 and two years later established a strategic partnership with the drinks group.
When the AB InBev takeover was agreed in October last year, Kulczyk was the fourth largest shareholder of SAB with a 3% stake, currently valued at more than £2bn. The Polish investment firm said it would continue to hold a 1.5% shareholding in SAB following the sale "believing in a successful completion of the SABMiller and AB InBev merger".
Credit Suisse acted as sole global coordinator and sole bookrunner on the placing. The bank added the sale was one of the two largest accelerated bookbuilds across Europe, Middle East and Africa (EMEA) this year and the largest food and beverage secondary accelerated bookbuild ever.
The placing was part of the first phase of Kulczyk's new business strategy led by Sebastian and Dominika Kulczyk, who, as the sole heirs of Jan Kulczyk, took control of the group following the death of their father in 2015.