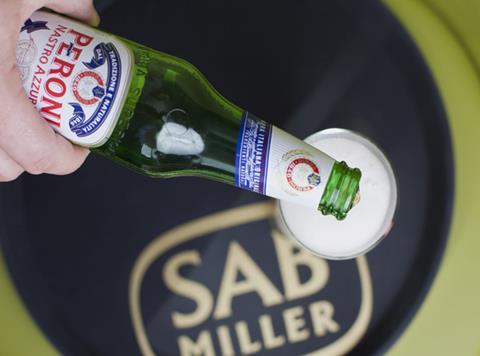 SABMiller (SAB) has more than doubled its targeted cost savings over the next five years in latest move in the escalating takeover battle with AB InBev (ABI).
SABMiller said it has increased its targeted annual cost savings from US$500m by 31 March 2018 to at least US$1.05bn by 31 March 2020.
The additional savings will come from SABMiller's integrated supply chain, with approximately 70% of the additional savings announced today coming from procurement and 30% from manufacturing and distribution.
The move will be seen as an attempt to undermine a key rationale behind the AB InBev's bid, given ABI has predicted significant synergies from a takeover and its reputation as an aggressive cost-cutter.
Yesterday a "surprised" AB InBev hit back at SAB's argument that its £42.15 per share bid substantially undervalued its business, claiming SAB's protests "lack credibility" and its board has "refused to meaningfully engage".
On the expanded cost savings programme today, SABMiller chief exec Alan Clark said: "A key plank of our strategy is to build a globally integrated organisation to optimise resource, win in market and reduce costs.
"Whilst we are already a highly efficient business with strong EBITDA margins of 38% across our 20 largest managed beer markets, we are continuing to remove duplication across markets, bringing specialist expertise in areas like procurement under one roof, and standardising common processes. It results in our markets being freed up to concentrate on what they do best - growing revenue with local consumers and customers."
SAB's cost saving programme has delivered US$221m of annualised savings in its first year to 31 March 2015, and is expected to deliver in excess of US$430m of annualised savings in its second year to 31 March 2016.
The new target of US1.05bn annualised cost savings represents more than 10% of SAB's total US$10bn cost base.
SAB has today pledged to increase the spend centrally managed by SABMiller's specialist procurement team to at least 90%, from 46% in the previous financial year, roll out more efficient and transparent procurement models, and drive further efficiencies in manufacturing and distribution.