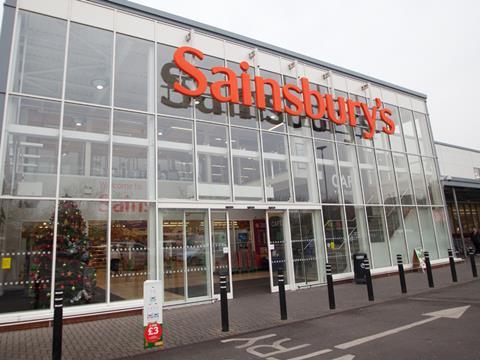 Sainsbury's has announced today that it made an approach to Homebase and Argos owner Home Retail Group which was rejected.
Sainsbury's was looking for a cash and equity deal at the time for an undisclosed sum. It said today it is "considering its position" and there was no certainty that a formal offer will be made.
Sainsbury's has a deadline to submit a formal offer of 2 February.
Home Retail Group said it rejected Sainsbury's informal offer in November as it "undervalued Home Retail Group and its long-term prospects".
Over the last year, Sainsbury's has been working in partnership with Home Retail Group trialling a number of Argos concessions in Sainsbury's stores.
"The board of Sainsbury's believes the combination of Sainsbury's and Home Retail Group is an attractive proposition for the customers and shareholders of both companies, establishing a platform for long-term value creation," Sainsbury's stated today.
"The combination is an opportunity to bring together two of the UK's leading retail businesses, with complementary product offers, focused on delivering quality products and services at fair prices, through an integrated, multi-channel proposition."
The supermarket added that a tie-up with Home Retail Group would:
Create a food and non-food retailer of choice for customers
Deliver profitable sales growth by offering customers the right combination of location, range, speed and flexibility
Bring together multi-channel capabilities and delivery networks
Optimise the use of their combined retail space
Create a financial services proposition that will provide a wider range of customer-centric services
Deliver revenue synergy potential through the ability to sell to each other's customers
Provide additional cost synergy potential through property rationalisation, scale benefits and operational efficiencies
Shares in Home Retail spiked 25.6% to 124p following the Sainsbury's statement on the London Stock Exchange.
The stock, which had halved in value from 211p in January 2015, is up almost 20% since a story emerged in The Sunday Times in November speculating that a number of private equity firms were considering making a £1bn takeover bid for the owner of the catalogue retailer and garden centre chain.
The potential sale came in the wake of a profits warning in October which Home Retail blamed on uncertainty around the upcoming Black Friday event.