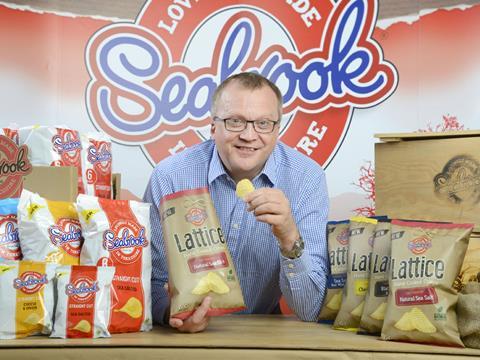 Yorkshire snacks manufacturer Seabrook Crisps has hired corporate finance advisors McQueen to "explore all strategic options" for the growing company, including a possible sale.

Seabrook said it hired the adviser last year to secure external investment and stressed a majority stake sale was not necessarily the preferred option.

It is understood a full range of options remain on the table, including a change of ownership, a minority stake private equity or trade investment, joint ventures, partnerships or even a strategic acquisition.

Seabrook CEO Jonathan Bye insisted there was no deadline for the process.

"It's a very exciting time for Seabrook, with a strategy that is continuing to deliver. Our relationship with McQueen will allow us to actively investigate areas for potential investment and fuel our ambitious growth plans at a faster pace to realise the brand's potential."

Bye has overseen a dramatic turnaround at the Bradford-based company, turning a £1.3m pre-tax loss in 2011 into a £1.15m pre-tax profit for the year to 30 March 2014, according to Companies House accounts.
Revenues have dipped from a 2010 peak of £28.3m as it has exited unprofitable contracts but the £24.5m net sales last year represented a 7.5% increase. Seabrook's gross sales were up 7.2% to £30.2m, comparing favourably with modest total category growth of 1.1% [Nielsen 52 w/e 18 November 2014].

Seabrook has also significantly ramped up its NPD since Bye's 2012 appointment. Last year it made its first foray into premium territory with lattice-cut crisps in sharing bags, brought back straight-cut crisps after a year's absence, and launched front-opening crisp bags. Over 10% of Seabrook sales are now from the new lattice-cut range.