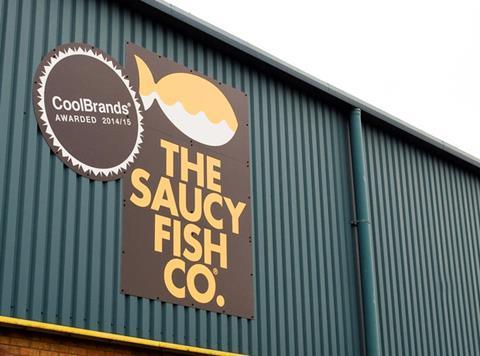 The owner of The Saucy Fish Co is eyeing a raft of new supermarket listings following the supplier's acquisition this week by meat processing giant Hilton Food Group.

Hilton confirmed it had agreed to buy Icelandic Seachill from parent Icelandic Group on Wednesday (18 October) in an £84m deal, due to be completed by 7 November.

Grimsby-based Seachill will become a standalone division of Hilton, and will continue to be run by CEO Simon Smith and his team. It is expected to retain the Seachill name.

Speaking to The Grocer after the deal was announced, Smith said the Saucy Fish Co brand had ambitious plans for growth, "not just in the UK, but also internationally". It had a number of additional listings planned in major UK supermarkets for its new frozen range during the coming weeks, with the range "performing extremely well".

Seachill had undergone a "phenomenal turnaround" during the past two years and left the ownership of the Icelandic Group in "great shape", he added.

"There is a very strong strategic fit between the businesses, and I believe the transaction will be welcomed by all stakeholders," Smith said. "Under the ownership of Hilton we will be able to invest further in our facilities and improve our organisational capability to serve our customers better. This is great news for the ongoing success of the business."

Hilton CEO Robert Watson said the UK seafood sector was an "attractive and growing market and one where we see considerable opportunities to build Hilton's business".
He added: "Our initial discussions with key customers support this view and we look forward to broadening our offering to both our UK and overseas customers alongside our existing meat business."

Industry sources have suggested Tesco - which has long-term supply partnerships with both businesses - played an integral role in negotiations as the Icelandic Group shrugged off interest from rivals such as Young's Seafood and private equity operators. One City source even described the retail giant as the "kingmaker" in the sale process.

The deal represented an "excellent diversification" into an additional protein category for Hilton in the UK, said KPMG partner Chris Stott, who advised Hilton on the deal.

"We would expect to see continued strategic interest in fish as the UK consumer trend towards healthier diet continues."

Hilton's share price leapt 6.5% to 840p after it announced it had completed the £84m deal, with a placing raising £56m to fund the transaction, priced at 760p a share. The stock is up more than 35% so far this year.