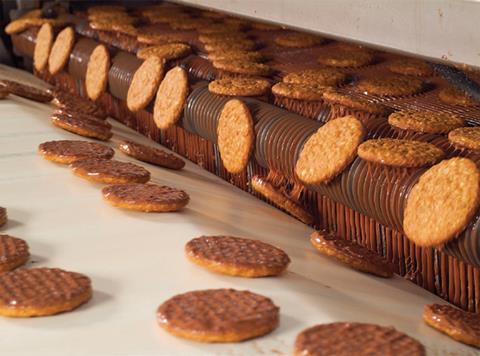 The UK could see a rush to get food and drink M&A deals over the line before May's general election
Uncertainty about which way the electorate will vote will either cause a rush to close deals before polling day or lead to sluggish activity until the uncertainty has been put to bed, according to advisory firm Oghma Partners.
The specialist adviser in the food & beverage and packaging sectors suggested the former scenario was the more likely.
"Given current generous entrepreneurs' relief, and the general view that taxes will have to rise after the next election, we would expect deal activity in the first four months of 2015 to be fairly active as owner operators decide to sell now rather than risk higher capital gains rates on disposals post-May 2015," the firm said.
Deal volumes were broadly flat in 2014 with an estimated 77 transactions completed, with numbers picking up as the year progressed after a slow start. Values, however, were up by almost £1bn to £4.3bn, with a £2bn boost from Yildiz Holdings' acquisition of United Biscuits. Stripping out both this mega-deal and the Suntory/Ribena merger in 2013, underlying values were still up 12% to £2.2bn.
The United Biscuits deal, putting some of the nation's most-loved biscuits brands such as McVitie's, Jaffa Cakes and Penguin into the hands of foreign owners, also signalled a potential trend for asset ownership shifting eastwards, the M&A review by Oghma – compiled by partners Mark Lynch and Tim Owen – adds.
UB has been passed around by financial investors for the past 15 years, with private equity owners Blackstone and PAI Partners now handing the baton to Turkish food group Yildiz.
"Its background as a family firm [it was formed in 1948 by a merger of two Scottish family businesses] still has resonance with many similarly owned UK food and beverage businesses today," Oghma says. "Therefore it is with some regret perhaps that the business has gone the way of the likes of Cadbury's and Weetabix, i.e. into the hands of foreign owners."
It adds that Yildiz is an interesting buyer for the business as, like Weetabix acquirer China's Bright Food, the group is a conglomerate businesses with a significant presence in Asia.
"Along with the likes of Mizkan we can see a definite trend of asset ownership shifting eastwards," Oghma adds.
"Another interesting angle is that Yildiz, aside from being an unfashionable food and general conglomerate, has a number of publicly traded subsidiaries and family ownership involvement. Like the Bright/Weetabix deal it is hard to see tremendous industrial logic for the deal. The failure of selling UK biscuits, to any great extent, abroad is well documented as products tend to appeal to consumers on a country specific level. Thus the deal looks to be more financially driven, i.e. like Weetabix, it provides a hard currency safe haven for cash and if managed correctly, should provide a stable stream of long-term cashflows."