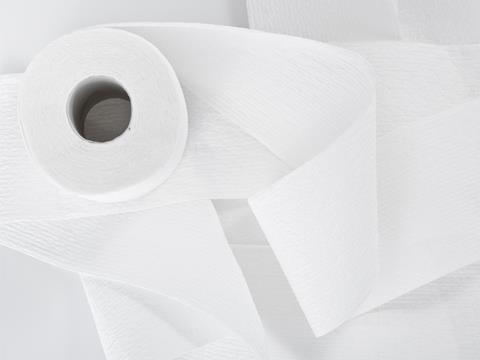 Toilet paper and kitchen roll manufacturer WEPA has bought out its Northwood & WEPA joint venture.
WEPA Hygieneprodukte GmbH has acquired all shares in the joint venture, which is the UK and Ireland's leading private label paper supplier.
The acquisition, for an undisclosed price, will be completed, subject to formalities, on July 5 2018.
The company currently employs 270 staff, operating out of its commercial headquarters in Bolton and production plant in Bridgend, which produces more than 600million rolled paper products for the UK consumer market annually.
It describes itself as the "UK and Ireland's number one private label paper" and supplies products to a number of large UK supermarkets, including Tesco's Luxury Soft Coconut Oil toilet rolls.
Northwood & WEPA reported a turnover of £120m in 2017, up 5% on the previous year. The company says this figure is forecast to rise above £130m for 2018.
As part of its current growth programme, £21million has been invested in two new converting lines to improve production at its Bridgend facility.
The deal will be positive for the business and customers alike, as it looks to push ahead with further growth, commented Mike Docker, managing director at Northwood & WEPA.
"The WEPA Group is a family-owned business, backed by 70 years' paper manufacturing excellence and expertise.
"Since the joint partnership began in 2013, we have made great strides in the UK's growing private label market.
"The WEPA Group's acquisition of all shares and the upcoming WEPA UK rebrand is a positive move for the business and our customers alike. It's very much business as usual, and an exciting time for the team to push ahead with further growth under the guidance of an ambitious owner."