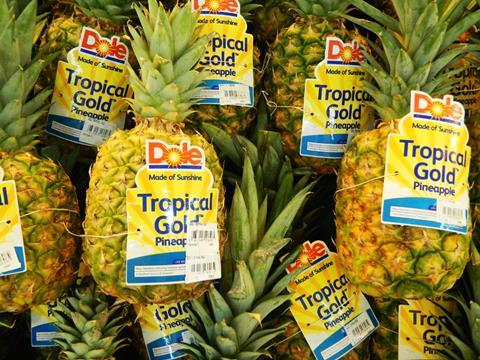 Irish fresh produce supplier Total Produce has completed its acquisition of a 45% stake in banana giant Dole.
The European produce supplier has purchased the stake from owner David Murdock for $300m.
The deal, which was first agreed in February, was completed today following approval from the European Commision.
The commission approved the deal on the condition that Dole will divest its Swedish bagged salad business, Saba Fresh Cuts AB.
"We are delighted to conclude this very substantial transaction with David Murdock who has been an inspirational and visionary leader since he acquired a majority shareholding in Dole in 1985," said, Carl McCann, Chairman of Total Produce.
"Dole is one of the world's foremost fresh produce companies and we look forward with great enthusiasm to working very closely together with David and his excellent management team to continue to develop the business in the future."
David Murdock, chairman and owner of Dole, said: "I am excited for the future of Dole in our relationship with Total Produce.
"They have a long and successful history in the produce industry, and I have complete confidence that as the premier produce brand, Dole will be able to tap that expertise in growing our position worldwide."