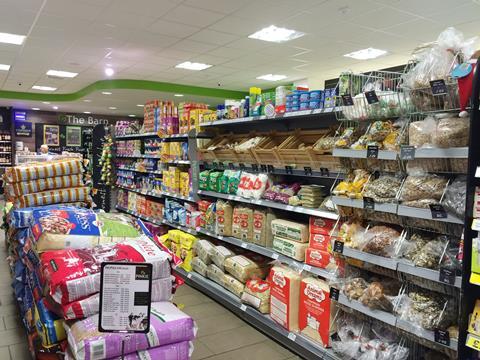 The flurry of petfood dealmaking continued this week, with the completion of a further two acquisitions of premium UK-based petfood players.
US consumer group Spectrum Brands has bought UK-based pet treat and toys specialist Armitage Pet Care for an enterprise value of £140m from private equity investor Rutland Partners.
The Grocer revealed in September that Rutland, which bought the producer of Good Boy and Meowee in September 2017, had tasked PwC with handling a sales process for Armitage Pet Care.
US-listed Spectrum said Armitage generated over $80m (£61.5m) in net sales over the past 12 months, having grown at a 16% compound annual rate over recent years.
The acquisition joins its pet range, which includes Iams in Europe, Nature's Miracle pet clean-up products, Furminator deshedding tools and SmartBones rawhide-free dog chews.
Meanwhile, dry dogfood specialist Skinner's has bought a majority stake in branded natural wet dogfood producer Naturediet.
Skinner's has invested alongside Daniel Masters, MD of Naturediet, to acquire a majority shareholding and facilitate an exit for the founding Orrow family.
Based in Norfolk, Naturediet operates its own "steam cooked" factory and has annual revenues of £4.5m, while Suffolk-based Skinner's, which primarily produces its Field & Trial dry range for working dogs, has revenues of £19m.
Skinner's chairman Roger Skinner said combining the brands' respective manufacturing operations across both dry and wet dog food would "unlock significant future growth and new product development opportunities for both brands.
Skinner's CEO Tim Hansell told The Grocer: "We know a lot of customers feed a mix of wet and dry food to their dogs so it was a natural extention for us."
"Wet and dry are different skills sets and you are always going to be able to move more quickly buying an established operation rather than greenfield it ourselves.
"We're also really excited about building something in East Anglia and, especially after COVID, we feel that focus on made locally and in the UK will really resonate with consumers over the coming years."
The deals follow strong activity in the sector in 2020, with Forthglade's £50m sale to European investment firm IK Investment Partners in September, Lily's Kitchen being bought by Nestlé Purina in April and a £20m fundraising of online brand Butternut Box in February.
Meanwhile, it is understood IPN owner L Catterton has hired Harris Williams to handle a forthcoming sale, while the US investment bank is also handling the sales process for ECI-owned MPM Products.