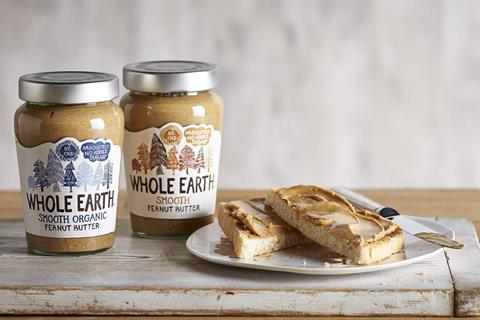 Whole Earth owner Wessanen is in discussions regarding a sale to a consortium led by French private equity giant PAI Partners.
The Dutch food group, which also owns the Clipper tea and Kallø brands, said the interest was from a consortium of funds managed or advised by Froneri-owner PAI, as well as entities owned by US investor Charles Jobson.
Jobson has been an investor in Wessanen for the past ten years, and currently owns a 25.7% stake in the business.
The consortium has made an offer of €11.50 per share for all issued and outstanding shares.
Early last month, Wessanen received an initial expression of interest from the consortium regarding the potential takeover, the supplier said.
Wessanen's supervisory board and executive board concluded after careful consideration that it was not in its "stakeholders' interests to enter into discussions with the consortium", on the proposed terms.
After several revised proposals, on 5 March the consortium upped its offer to €11.50 a share, representing a premium of 23.7% to the preceding day closing price, a premium of 30.7% to the 30 days VWAP (volume weighted average price).
Due diligence is currently taking place on the takeover bid, Wessanen said, but added that "there can be no assurance any transaction will materialize from these dicussions".
Lazard is acting as a financial advisor, and Allen & Overy as a legal advisor to Wessenan on the proposed deal.