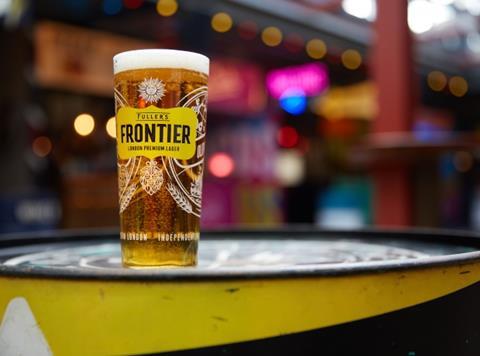 Fuller's, owner of the iconic London Pride and ESB beers, has long been seen as a bastion of Britain's brewing culture, and as one of the last great regional beer companies to remain truly independent and family-owned.
It's perhaps no surprise, then, that the news it was selling its entire beer business to Japanese mega-brewer Asahi in a £250m deal, which will see Fuller's continue solely as a pub company, went down like a bombshell when it hit Twitter this morning.
So why is one of the UK's oldest brewers so keen to exit the beer business? What makes its brands so attractive to a buyer like Asahi? And what does this mean for the wider UK brewing industry?
Why does Fuller's want to sell its beer brands?
The short answer is they're not as profitable as its pubs.
Fuller's focus has swung increasingly towards its pub estate over recent years, with its latest trading update (issued with news of the sale today) showing a rise in like-for-like sales of 5.6% over the past 10 weeks in its managed pubs and hotels division (up 4.7% year to date). For the 52 weeks to March 2018, its pubs accounted for a whopping 87% of its operating profits.
By contrast, sales of London Pride have struggled in the off-trade due to ongoing decline in the 'premium bottled ale' category.
PBAs have taken a hammering in the supermarkets in recent years, losing space in all the major mults to make way, largely, for craft beers and posh lagers. London Pride lost 13% of its value in the supermarkets last year, its sales falling £1.6m to £10.6m [Nielsen 52 w/e 8 September 2018].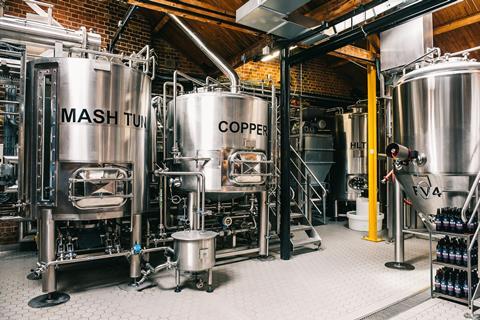 That's not to say Fuller's hasn't invested in modernising its beer wing - take the 2017 acquisition of popular Sussex craft brewery Dark Star, for instance, or the development of a small 'pilot brewery' at its Chiswick base, from which it has released a number of small batch, limited-run brews.
And unlike many 'heritage' food and drink brands, it hasn't shied away from getting experimental with its historic frontrunners. It's launched a trendy unfiltered version of London Pride and moved to tap the alcohol-free trend with a 0% variant. Its beer MD Simon Dodd told The Grocer in 2018 a reimagining of its classic Extra Special Bitter (ESB) was also in the works.
The problem is that these initiatives all require serious time, energy and cash for what was likely to be very little actual gain in the near future at least, to develop a part of the business that wasn't even that profitable.
Additionally, the cost of making its beers is set to rise, with brewing industry sources predicting a "huge escalation" in the cost base of beer this year thanks to lacklustre barley production across Europe. "Fuller's has also struggled to match the economies of scale of bigger beer rivals," says Mintel associate director for food & drink Jonny Forsyth. "In sum, it is caught in the 'squeezed middle'."
"The whole thing never stacked up," adds beer consultant Bill Simmons. "If you were on the board of Fuller's and you had £10m to invest, if you gave it to (Fuller's pubs MD) Jonathon Swaine, he would go and buy two or three pubs in London, which pay back after four or five years and generate x amount of revenue.
"Put that into the beer business and you get some new tanks or a canning line - it just haemorrhages margin. If you ask me this was inevitable."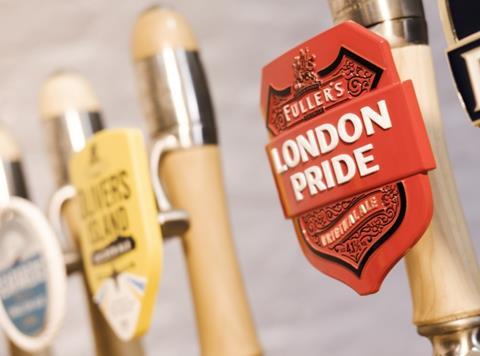 Why Asahi?
Since it was formed out of the ashes of the AB InBev/SAB Miller mega-merger in 2016, Asahi UK has worked wonders for its core trio of Peroni, Meantime and Asahi Super Dry, by ruthlessly driving home the 'super-premium' credentials of its brands with massive marketing campaigns, sponsorships and tie-ups. Peroni has upped its value sales by £13m over the past year, despite being on average more than £1.50 more expensive per litre than Stella Artois [Nielsen], which is testament to this strategy.
The addition of Fuller's trendy, upmarket brands such as Dark Star, into which Fuller's has already significantly invested, and Frontier to its roster makes Asahi a simpler proposition for retailers, and is likely to result in more listings.
It's not just about craft beer, though. After all, says Simmons: "At the heart of it Fuller's are a cask ale brewery. Their tradition and heritage is cask beer. It's what they're known for and it's what everybody loves about Fuller's. Yes, they brew craft beer, but they're not a renowned craft beer brewer.
"Asahi now have cask beer with Fuller's and craft beer at Meantime. It's such a great portfolio fix for them. It's not like they're just buying up craft brewers. They're looking at the portfolio and where the gaps are, and they've clearly seen cask beer as a gap. So who are the best purveyors of cask beer, especially in the south east? Fuller's. And Fuller's are already are of a good size."

Mintel's Forsyth argues the acquisition is ultimately "less about the UK market - which is very tough and about to get tougher post-Brexit", and more about Fuller's export potential.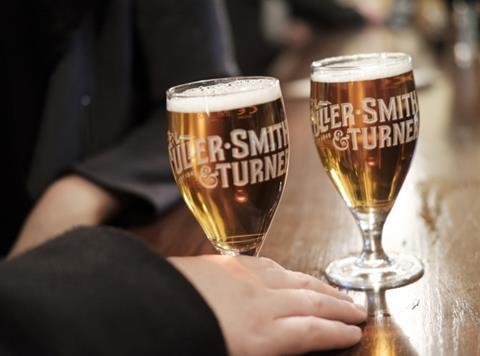 "Britain is one of the world's traditional beer nations and Fuller's has a long heritage which in many ways is a marketer's dream. Tradition, heritage and craft are all factors which play very well in Asia (where the big growth potential for premium beer lies) and in wider Europe, and explain Asahi's recent acquisition of brands like Meantime."
Meanwhile Brexit could even play to Asahi's advantage, he adds. "It is putting pressure on the value of the pound, which makes exports cheaper. Asahi will also have the option of moving production overseas, which is a common practice among global brewers as a way to overcome protectionist tariffs."
Asahi has already done this with Super Dry. Its eponymous lager was being brewed by Shepherd Neame until last year, when Asahi terminated the contract and moved brewing to its Peroni facility in Italy, relaunching the beer with a new recipe (though accompanying price hikes didn't go down particularly well with the UK's mults at the time).
So what does this deal mean for the wider UK brewing industry?
Carlsberg, Heineken and AB InBev will likely be watching closely, with the deal expected to close in the first half of 2019.
Carlsberg, arguably, has the most to lose from a bigger, more ambitious Asahi. Its core lagers have suffered massive declines over past years, leading it to focus more and more on its craft beers and distribution business. It could do without the increased competition on that front.
Ultimately this deal means Asahi now has enough variety among its brands to challenge all three on every subcategory of beer, without the hassle of having to manage a less profitable core lager portfolio.
It's the UK's remaining regional brewers that perhaps have more to worry about. "Everyone will now be thinking 'are Greene King next?'" says Simmons.
"To me, this deal sends a message to everybody that this business is in deep trouble. The regional brewers seem to have got themselves into a position where they're almost giving away cask beer to prop up the volumes."
London Pride by way of Tokyo it is, then.