Morrisons has spent a fortune propping up and now buying McColl's. How will it manage the rambling portfolio of c-stores and CTNs?
What a weekend it was as Morrisons and the Asda-owning Issa brothers battled it out for the ailing convenience chain McColl's Retail Group. Morrisons emerged with the prize – but how did we get here, and what does the deal mean for McColl's, for Morrisons, for suppliers and for the rest of the market?
McColl's has been teetering on the brink since February when Sky News revealed it was in talks with advisors to find a buyer or new funding to stave off administration. Since then McColl's has issued further profits warnings, CEO Jonathan Miller left the business, publication of its annual results was delayed, and trading was suspended in its shares, which had plummeted to around 1p.
During all of this it was felt Morrisons, as McColl's key wholesaler partner, was in the driving seat to take on the retailer. Indeed McColl's was so central to its wholesale strategy that over the past couple of months it has vastly extended credit to keep it running.
However, the ever-acquisitive EG Group hovered in the background. The Grocer understands PwC was also considering a proposal from wholesaler Bestway to supply McColl's – but it went cold on this over the past few weeks.
So it came down to a straight, and in the end rancorous, shootout between Morrisons and the Issas' EG.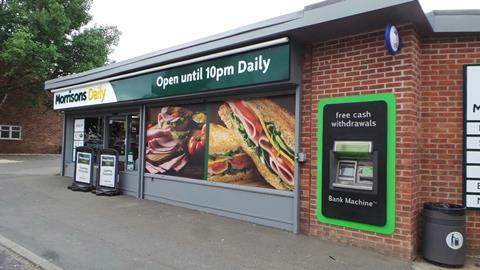 On Friday, the forecourt giant appeared to have prevailed when, to the fury of Morrisons, it was announced that the business was being placed in administration, rendering the Morrisons supply deal invalid (and wiping out its extended credit). Key to the EG offer was its willingness to repay immediately the £170m its bankers were owed. Morrisons had offered to pay this back in line with the original loan schedule.
What irked Morrisons even more was that it was willing to take over McColl's as a solvent business – which would not have been acceptable to EG as the supply deal with Morrisons still had five years to run. Morrisons had also been willing to take on McColl's pension obligations, while under the EG proposal it looked set to enter the Pension Protection Fund.
On Friday afternoon a bitter statement was issued by Morrisons over the "very disappointing, damaging and unnecessary" outcome. But over the weekend the bidding war continued as Morrisons threatened to kick up a stink.
Despite EG agreeing to take on the McColl's pension fund, it was ultimately Morrisons moving from taking on the majority of stores to all 1,160 – and matching EG's promise to repay the debt immediately – that sealed the deal.
Capital light?
So to Morrisons, then, the spoils. But it is difficult to imagine that when it agreed to become McColl's main wholesale supplier in 2018 it would end up forking out at least £200m (plus the credit it's extended) to buy the retailer, particularly at the end of a prolonged period of underperformance for McColl's.
When asked at the time if it would not have been better off acquiring McColl's, admittedly for a higher price than it paid this week, rather than risk McColl's switching supplier further down the line, Morrisons insisted this "capital light" approach was the best way forward.
And despite this outlay, Shore Capital analyst Clive Black insisted Morrisons' deal was still "capital light" as "it has paid nothing in terms of equity and associated goodwill for McColl's.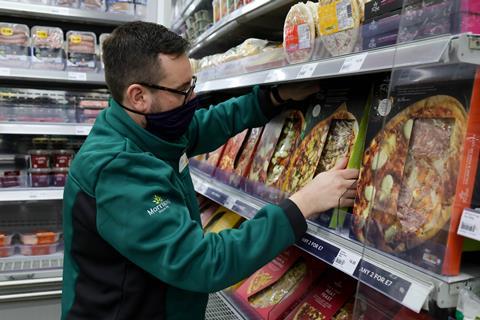 "A conventional bid would have involved a premium, and if it had successfully bid it would had to have taken on McColl's liabilities. Furthermore, Morrisons was a major creditor of McColl's, so it is absolutely capital light. But few things in life are free. It is now up to Morrisons to extract synergies, which should be notable."
So that is what it paid, but what about what Morrisons is getting? At first glance it has just landed a national convenience chain with almost 1,200 stores. Not so long ago such a deal would have been seen as transformational, particularly for a supermarket giant without its own convenience arm. But it is not as simple as that. Morrisons already supplied these stores, so cutting out the middleman on a business with £600m sales will deliver more margin. But preventing EG Group and the owners of rival Asda from getting a major convenience business overnight may be Morrisons' biggest win. As well as its £130m credit exposure that outcome would have seriously dented its near-£1bn sales wholesale business.
Converted stores
The jewels in the crown are clearly the stores already converted to the Morrisons Daily format and those earmarked to switch. There are currently 270 and a plan had been in place to reach 450 by November. This conversion process was interrupted in recent weeks as McColl's troubles deepened, but Morrisons will be keen to get it back on track.
Indeed, former McColl's CEO Jonathan Miller, who left in March, told The Grocer last year he believed there were many more than 450 sites that could prosper as Morrisons Dailys.
However, in the wider convenience community, there is scepticism about how long is the tail of underperforming stores, many of which are CTNs rather than convenience stores. At least 200 stores are understood to be loss-making.
"I think Morrisons will look to offload a large number," says one convenience retail MD. "The cost associated now with running a managed estate are just going through the roof with things like the national living wage, increases to National Insurance and of course transport and energy costs.
"Before you would be OK if a store was turning over around £30,000 a week but now it needs to be £40,000 to be viable. It's not as big a challenge for independents as they can work longer hours and get family to help, but it's a different story for managed retail."
He adds that stores need to order 15 to 20 cages of fresh food per delivery to make sense logistically and that many of the McColl's stores would be doing significantly less than that.
Another convenience boss is even more sceptical. "I would say around 800 stores are fundamentally either in the wrong location or are the wrong size."
This, he adds, feeds into the challenges Morrisons will have to effectively and efficiently supply the current McColl's estate.
In truth there have been service and availability issues ever since supply was switched, following the collapse of McColl's former wholesaler Palmer & Harvey in November 2017, which forced Morrisons into a hurried and costly commencement of service.
Despite supply gradually improving the issues have never entirely gone away, and where other convenience operators thrived in the pandemic, seemingly McColl's slipped down the priority list for Morrisons, particularly last summer and autumn, leaving McColl's to source extra stock from rivals.
"Supplying these kinds of stores takes real specialist knowledge and very tailored supply chains," he says.
Of course there will be challenges ahead, but as Morrisons CEO David Potts puts it, "this transaction offers stability and continuity for the McColl's business and, in particular, a better outcome for its colleagues and pensioners. We all look forward to welcoming many new colleagues into the Morrisons business and to building on the proven strength of the Morrisons Daily format."
Indeed, it is this format that will be vital – the Morrisons Daily conversions are a major improvement in terms of look, feel and crucially range and quality of product compared with what they replaced. There is a good business to be crafted out of McColl's, but Morrisons will have to act swiftly and decisively to find it.