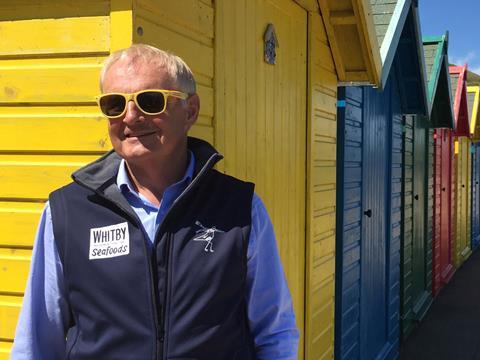 Whitby Seafoods has acquired the frozen scampi business of Scottish supplier Dawnfresh Seafoods after Dawnfresh decided to exit the sector to concentrate on other species.
The deal will see Whitby Seafoods take on the scampi-related assets of Dawnfresh, including some stock and machinery, with production transferred to the family-owned processor's manufacturing base in the North Yorkshire town. The value of the acquisition has not been disclosed.
Dawnfresh supplied scampi manufactured at its Uddingston factory to the mults and national foodservice suppliers. No jobs are believed to be under threat as part of the sale, with staff expected to be redeployed within other parts of the Dawnfresh business, which is the UK's largest trout producer.
Customers supplied with scampi by Dawnfresh were also important customers of Whitby Seafoods, said marketing and sales director Laura Whittle, who added the purchase would "ensure we maintain good supplies" and use up free manufacturing capacity.
"We are hoping this acquisition of assets causes as little disruption as possible to the customers affected," said Whittle. "We will continue to offer them the top-notch scampi, excellent service and market-leading quality the Whitby brand is famous for."
Dawnfresh had initially focused on the production of scampi, whiting and herring, before it developed a trout processing and aquaculture business in the 1990s after purchasing rival Silver Trout.
"I would like to thank all of our longstanding customers and suppliers for their support over many years and I wish the Whittle family and their team at Whitby continuing success in the future," said Dawnfresh Seafoods chairman Alastair Salvesen.