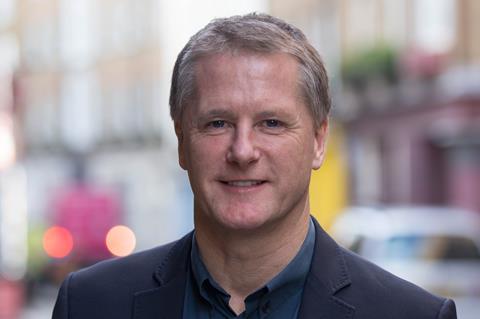 Morrisons has appointed former Tesco director David Potts as its next chief executive. Chairman Andrew Higginson said he was the "best retailer" he had worked with in 25 years in the industry.
Potts will start the task of attempting to turn around the fortunes of the struggling grocer on 16 March. Morrisons confirmed Potts will be paid £850k a year – the same amount as his predecessor Dalton Philips who was fired earlier this year. The appointment followed a "thorough selection process", both in the UK and overseas, Morrisons said.
Higginson said that with Potts alongside CFO Trevor Strain, who has been in charge on an interim basis, Morrisons now had the "makings of a good team."
"I am delighted to welcome David as our new CEO," Higginson added. "David is the best retailer I have worked with in 25 years in the industry. Having worked alongside him for 15 years, I know he will bring to Morrisons a focus on the customer, a track record of delivery, flair, talent, and immense energy to his new role. He will lead our colleagues in the business from the front, and with distinction."
Potts, 57, has more than 40 years' experience in grocery retailing. He began his career with Tesco in 1973, rising to become retail director in the UK and CEO of its Irish businesses, and also took on the role of CEO of its Asian business.
Since leaving Tesco in 2011, he has acted as a retail expert to several international advisory and private equity businesses.
"Customers and Morrisons are a great combination to serve," he said. "This is a great British business with real potential and it is an honour to have been selected."
Shore Capital welcomed the appointment, and upgrading the retailer's stock from 'hold' to 'buy'. Clive Black said the close relationship between Potts ("a highly experienced and effective retail operator") and Higginson was "crucial" and also commended Strain's performance over the past two "difficult" years.
"We believe that David Potts' expertise on the UK market made him the prime candidate for the role and it is not a surprise to our minds that he has been appointed," Black added. "We believe that he will bring focus and pace to Morrisons, a business where in tandem with Messrs. Higginson and Strain we view the current strategy as being correct but the execution in particular needs correction.
"Morrison is entering an interesting phase of its development as a stock. Whilst everything isn't honky-dory, if it were Potts would not be appointed, the business has a more appropriate business strategy and very favourable multi-year comparatives. We believe the insights and emphasis that a very fit and sharp eyed Potts will bring should create a firmer basis for an improvement in sales at the company, and we know that the market is particularly sensitive to sales momentum in retail at this time."
Morrisons share price has opened 1.5% up this morning at 194.6p, getting close to January's high of 199p – which was the highest it has been since June 2014.