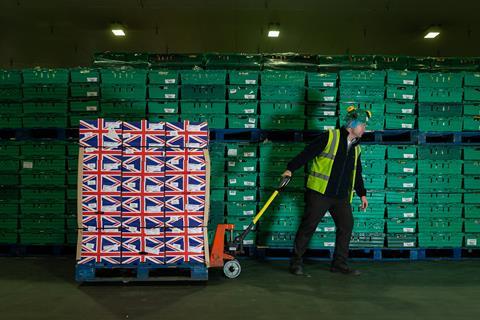 Morrisons will run packing sites for an extra hour every day and donate it to food banks

The retailer is to donate £10m worth of food

Donations to food banks have dried up in the last two weeks
Morrisons is to extend its production line to produce food to be sent directly to food banks, as supermarkets respond to a hunger crisis facing tens of thousands of vulnerable people.
The supermarket said today it would be running its bakery, egg and fruit & veg packing site for an extra hour every day to make, prepare and pack food required to restock the banks, many of which have seen their suppliers and staffing "cut off at the knees" by the crisis.
Morrisons said it would also be sending deliveries of ambient food - such as canned goods and pasta - to its stores to be sent to their local food banks. All together, the total amount promised is worth £10m.
Last week, The Grocer revealed supermarkets and suppliers were in talks about launching sweeping moves to aid food redistribution charities. More than 70 food businesses, spearheaded by the IGD and food surplus charity FareShare, took part in the discussions.
Today Morrisons said food banks were a critical source of food for the most vulnerable in our communities but warned donations had dried up rapidly over the past two weeks whilst demand had increased.
Read more
It is also lifting purchase limits to four items (from three) while some have been removed altogether to allow customers to buy food to donate to food banks.
The supermarket is setting up 'local' drop-off points for customers to donate products to those in need.
Meanwhile, donation hubs in Morrisons' recently repurposed in-store cafés will also collect these additional products.
"As a food maker and shopkeeper we are uniquely placed to help," said Morrisons CEO David Potts.
"We know food banks are finding life very difficult and running our manufacturing sites for an extra hour each day to help restock them is the right decision at this time."
Meanwhile the Co-op has announced it will be donating £1.5m worth of food to FareShare, the UK's largest hunger-fighting charity, and B&M said each of its 650 stores would donate £1,500 of essentials to their nearest food banks too.
Co-op Food CEO Jo Whitfield said: "Food banks have never been more important, so it makes sense that we provide support to help FareShare keep people fed and watered during this unprecedented time."