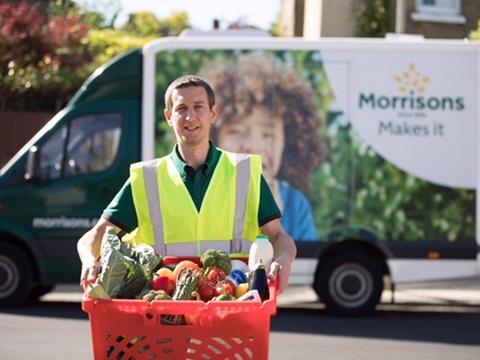 Supermarket chain Wm Morrison has failed to overturn a court decision that it should compensate thousands of workers after a disgruntled colleague posted payroll information about 100,000 staff online (Financial Times £). The Court of Appeal rejected the company's challenge to a case brought by 5,518 staff in the UK's first data leak class action. Three senior judges agreed the company was "vicariously liable" for the leak. The supermarket could be forced to hand out "vast" sums of compensation to thousands of its staff affected by a data breach (Telegraph). The supermarket denied all legal liability and sought to reverse the high court's findings of vicarious liability (The Guardian, The Times £). The case goes back to 2014, when a senior auditor at the supermarket's Bradford headquarters, Andrew Skelton, leaked the payroll data of around 100,000 employees (Sky News, Independent).
Leading investors in Patisserie Valerie want Luke Johnson, chairman of the troubled café chain, to give up control of an internal investigation into a £40 million hole in its accounts over concerns that the review is not sufficiently independent (The Times £). Invesco, a top ten shareholder in the Aim-listed company, has told Mr Johnson and the board of Patisserie Holdings, the parent company, to hand over the investigation to a law firm or an independent investigation firm during talks last week, according to people familiar with the matter.
Many processed meat-free alternatives, seen by some as a "healthier" option, are exceeding maximum recommended salt levels, with some being saltier than seawater, a campaign group has warned (The Guardian). Action on Salt said meat-free burgers contain on average more salt than real meat burgers. Beefburgers tested by the group, based at Queen Mary University of London, had an average salt content per serving of 0.75g, lower than that of meat-free burgers at 0.89g.
Kimberly-Clark's chief executive is standing aside after 16 years leading the maker of Kleenex tissues, Huggies nappies and Andrex toilet roll — and in the middle of a restructuring (Financial Times £). Thomas Falk, 60, has been chief executive since 2002 and chairman since 2003. He will be replaced as CEO by Mike Hsu, chief operating officer, from January and will stay on as executive chairman to ease the transition.
Confidence among British households over their finances weakened this month as wages rose at their most sluggish rate since February (The Times £). Optimism hit a three-month low, according to an influential household finance index. IHS Markit, the financial data company, found that a "pessimistic tilt" helped to suppress confidence from 45.7 in September to 45.1 in October.
Rallye, the parent company of French retailer Casino, said on Monday that one of its subsidiaries has received a binding offer for its Courir sports brand, the latest move by the group to raise cash and cut debt (Financial Times £).
Rising food price inflation and a change in strategy have helped Russian food retailer Magnit increase its net sales revenue by 8.4% on the year to Rbs310bn (Financial Times £).
The scourge of plastic pollution has spread to the human gut, with researchers finding small "microplastic" particles in the digestive systems of people across the globe (The Times £).
John Steel took over at Cafédirect six years ago, having been attracted by the social enterprise's desire to "achieve more with business than just making money" (The Times £). However, as much as his ethics, it has been his hard-won commercial experience at food companies large and small that have kept the lights on at the 27-year-old business.
Some 20 years after the first DVD players went on sale, they're history. John Lewis won't be restocking when the current players have sold out, the retailer said, after a 40% dive in sales this year (The Guardian).