It's a sign of the standing Morrisons CEO David Potts has in the grocery industry that yesterday's stepping down and parting of the ways with his boss Terry Leahy felt like two all-time industry giants were saying their farewells to each other, rather than the master bidding adios to the pupil.
Speculation may have been rife for some time that Potts was to leave Leahy and his current employers CD&R after what has been a tough end to a glorious chapter in supermarket history. But there is no doubt this was a case of Potts walking away on his own terms, his place in the pantheon secured after nine years at Morrisons' helm.
What a contrast to 2011, when Potts left Tesco, where Leahy was already a household name and legend, after falling out with his successor Philip Clarke.
It was to be Morrisons, rather than Tesco, that would enjoy the golden years of his leadership skills. It could have all been very different if Potts had not been persuaded to choose a career in retail by his father at the age of 16, instead of chasing his dream of becoming a professional footballer.
Potts went on to work for Tesco for 39 years, becoming CEO of its Ireland businesses, heading up its UK stores and then the Tesco Asia business.
But a fellow Tesco boss and man who would eventually bring Potts to work with him at Morrisons says it was becoming the store manager of the Brookfield Farm Extra, near Tesco's Cheshunt HQ, that marked Potts' first big break and set the tone for the career that followed.
"I think it was when he became the manager at Brookfield Farm that people knew he was marked for supermarket stardom," says Andy Higginson, former Morrisons chair, who unlike his old sparring partner Potts, walked away from the Morrisons business after the £7.1bn CD&R takeover.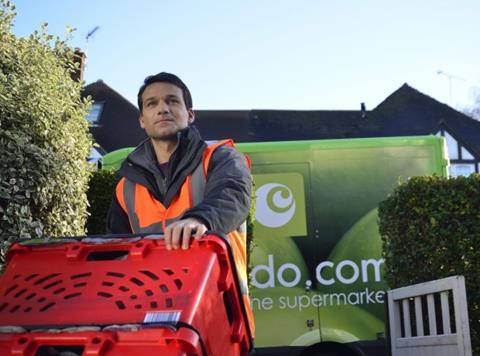 Speaking of those early Tesco years, he tells The Grocer: "It was a sprawling big store near the HQ, so you would often have the UK management team popping in.
"They all got to know David and one of his greatest supporters was Ian MacLaurin, who marked him out very early on as leadership material.
"He became a regional manager, which at the time was a legendary position at Tesco. Then Ian MacLaurin sent him to run Ireland in the mid-1990s.
"He came back and ran the UK distribution and doubled the size of the businesses. He was very successful."
Higginson, now BRC chairman, got to know Potts well in his time as a finance and strategy boss at Tesco and went on to became Morrisons chairman in 2015 – at a time when the very existence of the retailer was in doubt – amid major redundancies and store closures.
"The core retail operation had been allowed to drift," he says. "When I became chairman there was only one person I wanted as CEO and that was David.
"He was exactly the right guy to come in and get a grip, which he did brilliantly.
"There are not many people these days who work 50 years in one industry. There are even fewer who are so successful as he was at two of the UK's biggest food retailers."
Potts boldly renegotiated Morrisons' restrictive
Ocado

relationship

As well as turning around its precarious financial performance, Potts went on to boldly renegotiate its restrictive relationship with online supermarket Ocado, launch into convenience with the acquisition of McColl's and more recently give new life to its loyalty programme with the high-profile relaunch of its More Card.

But, says Higginson, it was the dark times of the Covid pandemic that perhaps best shone a light on Potts' leadership qualities, with the Morrisons CEO gaining widespread recognition for its leading role in helping tackle a threat of widespread hunger not seen since the 1940s.

Announcing Morrisons was on a "war footing", he went on to launch schemes including food parcels for shielding families and pioneering Perspex screens to protect staff, describing the subsequent fall in profits for the retailer as a "badge of honour".

"Covid was his crowning glory," says Higginson. "I always remember on day one we had 25,000 of our staff off.

"It could have been a disaster, but David rose splendidly to the challenge. He instinctively knew how to handle the crisis and led the whole industry by example."

So, does Higginson think Potts would have been better following him out of the door after the controversial US takeover of Morrisons? It has after all coincided with a return to more troubled times, despite this week's third quarter results showing a 2.9% year-on-year increase in like-for-like profits.
"Those who try to make out there was some kind of rift with Terry are talking nonsense"
The backdrop had seen Morrisons' profit of more than £200m in the year before the deal become a £1.5bn loss in year one, with the deal weighed down by huge interest payments and made worse by the cost of living crisis.
"He could have stepped down when the owners came in, but I think he simply loves the work and of course he's a very fit guy," says Higginson. "You would never guess his age [66] if you didn't know it."
Yet reports surfaced more than a year ago showing CD&R had employed headhunters to begin a search for a successor, with Potts having apparently signalled his intention to step down. They were strongly denied by Morrisons at the time.
Yesterday Potts admitted he discussed on several occasion with Leahy plans for a succession, but had decided this was the right time to go – with a suitable successor having been unearthed.
Leahy describes their parting as a "bittersweet farewell" and paid warm tribute to Potts' contribution at Morrisons.
"Anyone who knows the two of them will realise that those who try to make out there was some kind of rift with Terry are talking nonsense," says Higginson. "They have got a great mutual respect.
"When it came to our partnership, I think we were complementary. With me coming from a finance role and his background, we gelled very well.
'He could have become a great CEO at Tesco'
"One of his legacies is he was very good at bringing in younger talent," Higginson continues. "I think he always remembered his time at Brookfield Farm, when he got his first big chance, and he was keen to give young talent a chance [like his] in the business."
"It's no exaggeration to say David saved Morrisons from oblivion," adds another source close to Potts.
Another former Tesco colleague, veteran buyer turned negotiation trainer John Butler, describes Potts as a "gentleman and a proper retailer", adding "he has no arrogance but at the same time he is solid as they come".
"He could have gone on to become a great CEO at Tesco but as things turned out, it was Morrisons that got the benefit," he says.
So, all eyes will now be on the man identified by CD&R as the one to continue another Morrisons turnaround.
Rami Baitiéh, formerly chief executive of Carrefour France, comes in with a stellar track record at the company, having already revived its fortunes in Argentina, Spain and France, where he delivered 30 months of share growth.
But for now, many people in the industry will be looking back at Potts' career.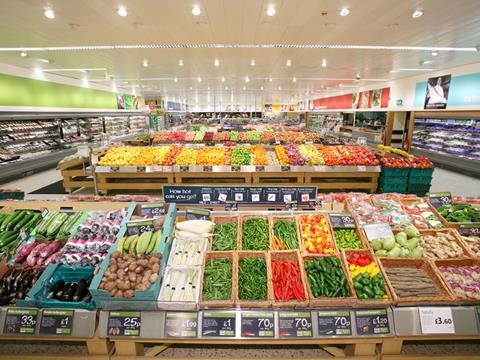 Shore Capital analyst Clive Black, who has closely followed Morrisons' fortunes for many years, described him as "one of the greats".
"David Potts undertook a remarkable textbook turnaround exercise at Morrisons alongside chair Andrew Higginson, and his key lieutenant, Trevor Strain. Indeed, under his leadership, he kept Morrisons alive, going on to oversee a sale process for which equity shareholders will be forever thankful.
"The announcement of his stepping down from the firm in November 2023 is a key moment in the history of British grocery retailing."
Potts himself is typically far more understated.
"After a reasonable shift on the frontline, I'm looking forward to a short break with my family and will then look for further ways to contribute to business and to the UK's economic recovery from the pandemic," he says.
"I will continue to be an investor, supporter and advocate for Morrisons, and look forward to watching its continued progress and development for many years to come."
Higginson believes it is most unlikely Potts will become a serial non-exec, like so many of those that have gone before him in the industry.
"I can't see it somehow. He's too much of a leader, too much of a doer, That's what made him great."

Ian covers Tesco, Asda and Morrisons among the major retailers. He's also our go-to guy for all issues related to health, high street and public affairs.
View full Profile