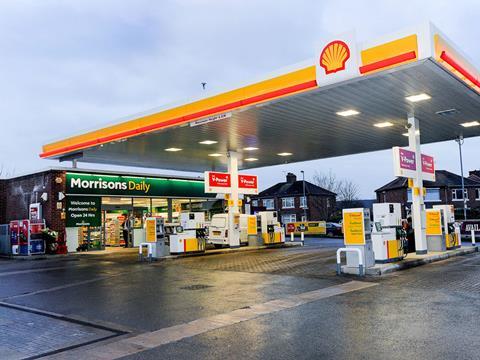 Morrisons is offering 5p per litre off fuel when customers spend £40 or more in store in one transaction this week.

The deal, according to the retailer, will make Morrisons petrol the cheapest in the country and will save families £2.50 on a typical fill up. Online orders are excluded from the fuel promotion.

Customers will be given a coupon for every qualifying transaction, which they can redeem at Morrisons filling stations from today until Sunday 4 June.

The coupons can only be redeemed at the petrol station kiosk and not at the pay at the pump facility.

The promotion comes two weeks after Morrisons and Sainsbury's cut their fuel prices twice in one week earlier this month. Both diesel and unleaded were cut by 3p at all of Morrisons' 333 filling stations and at Sainsbury's 308 forecourts.

At the time Morrisons said customers would pay no more than 112.9ppl on unleaded and 113.9ppl on diesel.

Tesco had already cut fuel prices by 2p a litre for diesel and by 1p a litre for unleaded.