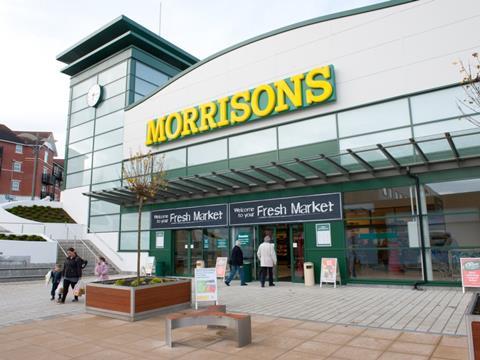 Morrisons announced after markets closed on Friday that it had successfully launched £300m in corporate bonds.
The struggling supermarket priced the notes with a coupon of 4.75% - a rate comparable to the 4.625% coupon on Morrisons' 2011 twelve-year £400m issue. Morrisons' credit rating was been downgraded to Baa2 by Moody's earlier this year, but the downgrade appears to have had little direct impact on investor appetite for the notes.
CEO Dalton Philips told investors at a fractious AGM early this month that institutional investors had pledged support for Morrisons' turnaround plan and it is thought that the board views the bond's relatively tight pricing as a further sign of investment community support for the company's strategic plan.
The proceeds of the bond will be used to refinance maturing corporate debt and will therefore extend the average maturity of the company's outstanding debt.
Shore Capital said the pricing of the bond issue "may be a chink of light in what has been a dark canister for shareholders in recent times".
In a note to investors this morning, the broker said: "That Morrison has been successful in raising these funds at a relatively attractive coupon to our minds, when its stock trades below the group's headline NAV/share of 213p, may provide a degree of confidence and support for shareholders in a group that has suffered heavy sales and margin attrition in recent times."
Tesco also successfully launched €2bn of euro-denominated bonds last week, its first eurobonds since November 2013, also suggesting that credit investors are similarly unperturbed by the rating downgrades it has received from Moody's and Fitch (Baa2/BBB) in recent weeks.