Morrisons has launched a review of its £9bn property portfolio as it considers ways of unlocking more capital.
The retailer announced the review – which will run until March – as it reported a 1.6% fall in like-for-like sales for the six months to 4 August. Total turnover of £8.9bn was in line with last year while total store sales were up just 0.8%.
However the retailer said underlying profits fell 10% to £401m while profits before tax fell 21.8% to £344m.
Read this
Morrisons to sponsor ITV's Ant and Dec-fronted Text Santa fundraiser
The show will air on ITV1 on Friday 20 December and feature a host of the channel's leading presenters – including the stars of Morrisons' own advertising campaign, Ant and Dec.
Announcing the property review Morrisons said that more than 90% of its estate was currently freehold, considerably greater than its main rivals. The proportion of freehold is set to reduce naturally as it expands its convenience estate, while a greater number of new store acquisitions would be leasehold properties, it said.
"We intend to manage our property portfolio more actively in future. We have commenced a review to assess the extent to which there may be opportunities to realise value for shareholders from our estate, whilst maintaining our traditionally prudent approach to financial management," Morrisons said in a statement today.
Video: Dalton Philips on Morrisons' multichannel strategy
"This review is being undertaken within the context that there are clear control and flexibility benefits with freehold ownership and that the majority of our core estate will continue to be owned and managed on that basis."
Morrisons finance director Trevor Strain said that while he did not want to prejudice the outcome of the review, when asked if the proportion of freeholds would be reduced to 50%, he said it would be "nowhere near" as low as that.
Space race
The retailer today also reduced its commitment to new supermarket space, limiting its expansion to around 350,000 sq ft annually from 2014/15. "This will represent slightly less than half of the average rate of growth in our supermarket space over the last five years," it claimed.
"We believe that given the structural changes that are taking place in the UK grocery market, our future top-line growth will be driven principally through our online and convenience channels, both of which are relatively capital-light compared to developing supermarket space."
Despite the fall in like-for-likes, CEO Dalton Philips insisted the retailer's strategy was on track.
"Sales are improving, we've seen continued improvement in the Kantar figures over the last few quarters," he said. "This is based on stronger promotions such as our Pick of the Street and Payday Bonus. Sales are moving in the right direction but there is clearly more to do."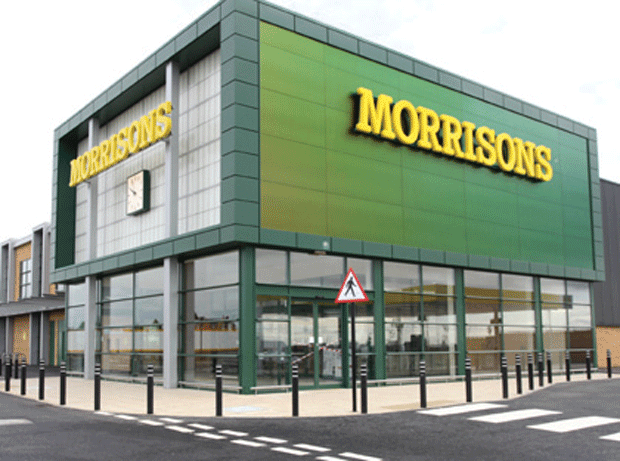 Read this
Morrisons to go online by January after agreeing 25-year Ocado distribution deal
The Bradford-based supermarket will acquire the newly opened distribution centre in Dordon, Warwickshire, and associated equipment, as well as a licence to use Ocado's technology.