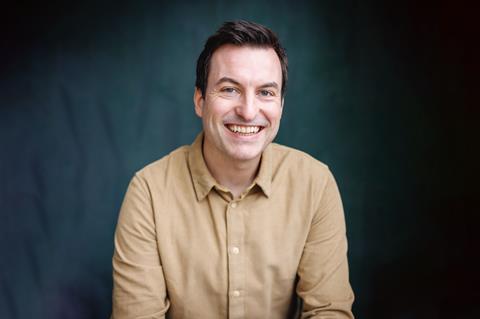 Hubbub Enterprise MD Alex Robinson is taking over as CEO of its parent company, environmental organisation Hubbub Foundation, as Trewin Restorick steps down from the role.
Robinson has led the commercial arm of the Hubbub Foundation since 2016, where he helped drive the sustainable development strategy, secured B Corp status and played a key role in launching major initiatives to tackle cigarette litter and plastic pollution.
At the same time, he was a director for the foundation, where he was responsible for leading Hubbub's relationship with the Co-op, one of its biggest funders.
He will officially take over from Restorick, who has been at the charity's helm since founding it in 2014, at the end of June.
"I am beyond excited to take on this fantastic role," the new CEO said. "There's never been a more important time to encourage positive environmental change and with the brilliant team we have here at Hubbub, along with really strong partnerships, I look forward to building on Trewin's amazing legacy and achieving even more impact in the future."
As part of his new role, Robinson will oversee initiatives "tackling the most pressing environmental challenges including e-waste, fashion, food waste and sustainable eating".
Hubbub is known for its positive campaigns to raise awareness and find solutions for issues affecting the environment.
Its anti-food waste campaign Community Fridges in partnership with the Co-op, which will soon see the Community Fridge Network increase to 500 fridges, has helped save millions of meals from going to waste.
Hubbub chair of trustees, Catherine Brown said: "There has never been a more urgent time to support large-scale behaviour change and the board are excited to work with Alex and the team to build on everything Hubbub has achieved to date in this area."