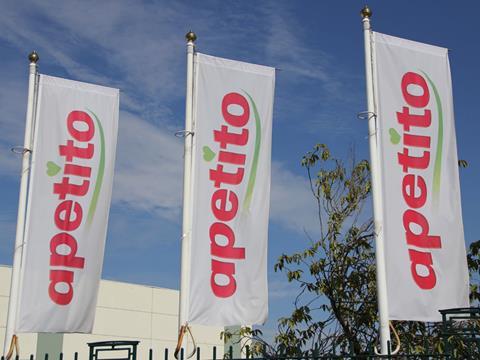 Frozen food supplier Apetito has pledged to pay its staff the Living Wage of £7.85 an hour, as recommended by the Living Wage Foundation, as of January 2016.
Announcing the pay rise today, chief executive Paul Freeston said while 82% of staff already earned more than the minimum rate set by the Living Wage Foundation – including those at production and distribution sites in Trowbridge and Portbury – the remaining 18% would now see their pay increase.
The company said it would also seek to gain official accreditation from the Foundation as a Living Wage employer in the future, which would see it join the ranks of more than 1,700 UK businesses already accredited.
Today, high-street chain Oliver Bonas announced it too was moving to the Living Wage.
"We believe that adopting the Living Wage is the right thing for us. It raises living standards for team members, benefits society as a whole and will help us attract and retain the very best," Freeston said.
All employers will be required to pay staff over the age of 25 a minimum hourly rate of £7.20 as of April 2016, as a result of chancellor George Osborne's new National Living Wage. However, the Living Wage Foundation continues to call for major employers to consider paying the higher rate of £7.85.
Calculated annually for the Foundation by the Centre for Research in Social Policy, the Living Wage is based on what households need to enjoy a minimum acceptable standard of living.
Conversely, Osborne's National Living Wage balances this minimum standard with the constraints of the labour market, and has therefore adopted a lower minimum threshold.