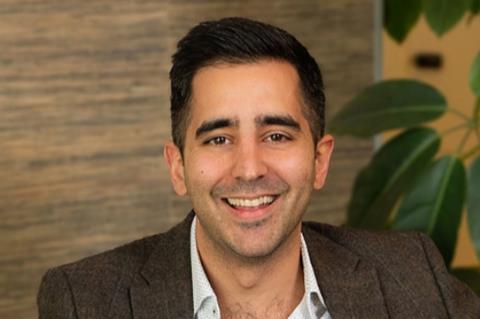 Arla Foods has appointed Wessanen UK commercial director Matin Macdonald to a newly created growth role.
Macdonald has joined the dairy co-op as senior director for growth channels and will be responsible for further developing the business's e-commerce strategy, together with exploring new opportunities for its convenience and value retail arms.
His appointment to the new position represented the first time sales for the three parts of its business had been brought together under one leadership, Arla said.
With online food sales soaring, Macdonald was particularly well placed to explore the opportunities for the e-commerce side of the business, it added.
He has previously held roles at Reckitt Benckiser and Unilever, where he progressed through senior grocery sales roles to account controller and channel director. Macdonald will report to Duncan Malyon, Arla UK's senior VP of sales.
"I am delighted Matin is joining the Arla senior sales team," Malyon said. "His experience will be invaluable as we explore the many opportunities for growth in the business.
"We have long seen the potential to further expand the e-commerce side of the business, and the Covid-19 pandemic has seen a significant change in consumer shopping habits which has seen these opportunities grow further."
Now was a "pivotal moment", not just for the dairy industry but the whole food sector, Macdonald added.
"As the third biggest food company in the UK, Arla has an incredible voice and potential to drive real change in the industry. I have also long admired the farmer co-operative model at Arla, which is a key part of why the business has been so successful."