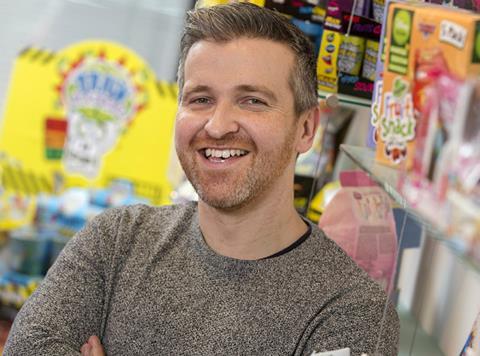 Welsh confectioner Bon Bon Buddies has appointed Gareth Boldsworth as its new sales director.
Boldsworth will take charge of the supplier's UK and international sales teams, working to strengthen the company's growth across its home and overseas markets. He will also play a role in shaping the future of the company through a place on the board.
Before joining Bon Bon Buddies, Boldsworth worked for seven years at Lego Education, part of Lego Group, in senior sales and marketing roles, during which time he worked across all European markets. He was also part of the global sales leadership that formed a key part of delivering Lego Education's strategic sales approach and international growth ambitions.
Prior to Lego, Boldsworth held such jobs as account executive for CPM Events and product manager at the RM group of information technology businesses.
In his role at Bon Bon Buddies he has replaced Graham Dyer, who left to set up his own business, Grainshine Foods.
By recruiting Boldsworth, Bon Bon Buddies would see its sales "go from strength to strength" predicted managing director Justin Thomas. "Gareth is incredibly driven and has a fantastic knowledge of children's brands – exactly what we were looking for when recruiting for this role."
Boldsworth said the confectioner was "well equipped to excel over the current financial year and beyond".
He added: "One of the biggest challenges for any sales team is to choose the right opportunities to prioritise in pursuit of the best results. I'm going to help Bon Bon Buddies to find its sales sweet-spot by working with colleagues to increase synergy across the business."