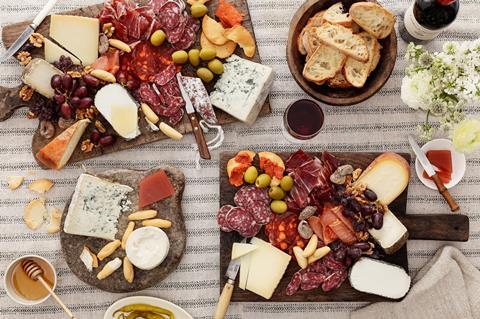 Specialty wholesaler Brindisa Spanish Foods will expand into Scotland and the north of England following the appointment of two regional managers.
The newly created positions are part of the company's strategy to seek out what it describes as 'the sizeable opportunities' that exist outside the south of England, which for 30 years has been its traditional territory.
Gayle Swan has been appointed regional manager for Scotland. The ex-Brakes employee worked for an independent café in Glasgow that was renowned for introducing products from Italian food supplier Carluccio's to the Scottish market.
Joe Whittick will expand the business' presence and better service the needs of existing and potential customers in the north of England. The newly appointed regional account manager brings first-hand experience of working within the independent deli sector, having founded his own deli, which now has four sites across Cheshire.
"I'm thrilled to have the opportunity to develop my career with such a great company," said Whittick. "Brindisa is already a fairly recognised name in the north, despite not being widely available yet.
"I know from my dealings with Brindisa, as a deli owner, that there is an appetite within the retail and foodservice sectors for more diverse and premium offerings which tap into consumer trends and I hope that my role in the business will enable more operators to capitalise on the opportunity Spanish produce provides."