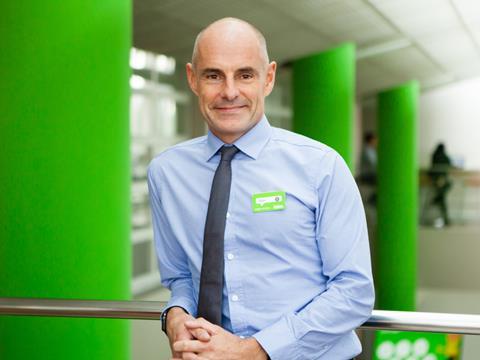 Asda has become the second major supermarket in 24 hours to beef up its UK management structure, with chief executive Roger Burnley looking to shore up its store performance turnaround.

Burnley has announced former George managing director Nick Jones will become SVP, MD George and general merchandise, reporting directly to the CEO.

He said the move would allow Jesús Lorente, Asda's chief merchandising officer, who was previously Jones' boss, to focus on the food side of the business.

Under the shake-up Jon Parry, VP for Asda logistics services, will move to join Lorente's team. He previously reported to Burnley.
The changes come just days after Burnley hailed the "genuine momentum" in the business going into its proposed merger with Sainsbury's, as it reported a fourth consecutive quarter of sales growth.

Like-for-like sales were up 3.4% in the quarter, from 1 January 2018 to 31 March, albeit boosted by the Easter period.

The figures included 8.3% like-for-like growth in online grocery sales in the period, while George.com sales soared by 21.9%.

Former Carrefour Spain hypermarkets boss Lorente took over the merchandising role form the retired Andrew Moore in January, having been brought in to breathe new life into Asda's struggling supermarkets.

Jones joined Asda in 2011 from Marks & Spencer.
Burnley, who took over the top job in January, said in a note to Asda staff: "In my first few months in role, I've continued to give lots of thought to my leadership team.

"Earlier this year we outlined the strategic importance of the George brand to the Asda business and at that point we made some key leadership changes. I'm now delighted to announce today that we're continuing in our commitment to those ambitious plans.

"Both Jesús and Nick will continue to work in strong partnership to deliver a joined-up commercial plan. I continue to be excited about the strength of my leadership team with the mix of skills and capabilities we have to continue the momentum we now have in 2018."

Yesterday Tesco announced a shake-up of its senior management, with Asia CEO Tony Hoggett returning to the UK to the role of group chief operations officer in a bid to beef up Tesco's focus on store performance.