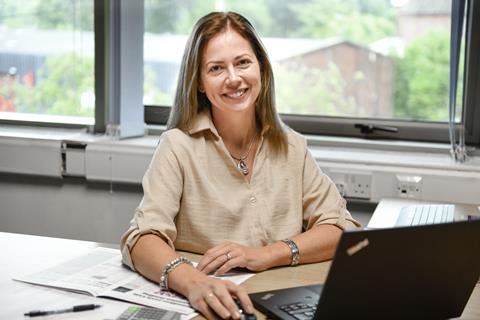 Foodservice buying group Caterforce has appointed ex-Country Range Group Joanna Halucha as group buying manager.
Halucha will start her new role on 1 September after several weeks of shadowing Kelly Orme, who left the business at the end of July.
Halucha has spent 10 years working within the foodservice sector, most recently as a category buyer for Country Range Group, where she worked for the past six years.
She will report into MD Gary Mullineux and will work from the Cheshire head office.
One of Halucha's key focuses will be managing the Caterforce own-brand range, Chefs' Selections.
She will also be responsible for developing the group's buying strategy and ongoing technical support.
The appointment comes as the group's sales are currently tracking in line with August 2019, after July's sales lagged at 77% of the previous year's.
Mullineux said this performance was due to some group members seeing record sales due to the government's Eat Out To Help Out scheme, as well as coastal and rural areas reporting a spike.
"Joanna has fantastic experience and coming from a buying group means she already understands the set-up so can hit the ground running," he said.
"With all the challenges the industry is facing at the moment, it is a key time for Caterforce and our members and Joanna will not only strengthen our buying team, but also help us to achieve our goal of growing the Chefs' Selections brand.
"I have no doubt that Joanna will be a great asset to the team and business. We are seeing some really positive results across the group and I am working hard with the members to plan for the future and ensure that we emerge stronger. We know that to come out of the other side, we need to keep adapting and investing in people and technology, and we plan to do just that."