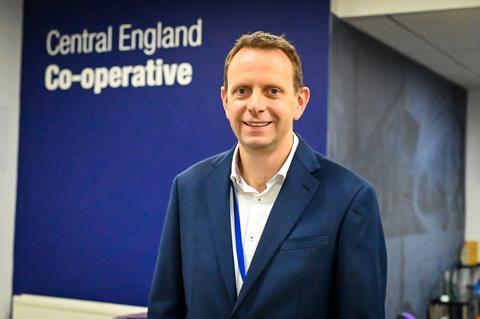 Central England Co-operative has appointed long-term Asda executive Andy Peake as its commercial director.
Peake previously worked for Asda for almost 20 years in various roles spanning the commercial and buying areas of the retailer.
As the senior director for core grocery and petrol at Asda, he had full accountability for the strategic direction and commercial delivery of these categories, being responsible for sales, profit, pricing and availability. He also supported the Asda smaller-format stores.
The new role at Central England Co-op will see Peake lead the product and category team and continue the development of its commercial strategy.
"I'm delighted to be joining Central England Co-operative and cannot wait to use over two decades of experience in the retail industry to help support the great work the society is currently delivering and drive future growth and success," Peake said.
Central England Co-operative is one of the largest independent retail co-operative societies in the UK. It employs more than 8,000 staff and operates from about 400 stores across 16 counties.