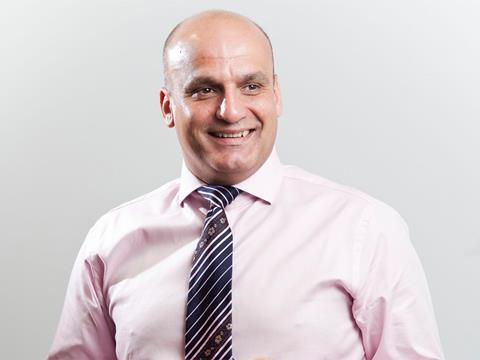 Arla Foods' UK MD Tomas Pietrangeli will depart the dairy co-op at the end of the month to be replaced by dairy industry stalwart Ash Amirahmadi.

Pietrangeli, who became Arla's UK boss in March 2016, is leaving the supplier to become the new CEO of Danish retail group Dagrofa A/S.

Amirahmadi joined Arla Foods in 2004 from Unilever and has since held a number of leadership roles within the business. He was appointed senior vice president for sales in 2016, becoming responsible for Arla's 120-strong commercial team, the supplier's UK commercial relationships and its global relationships with Tesco and Walmart.

During this period, Amirahmadi oversaw sales growth in the region of £200m and a 9% uplift in the company's branded sales.

Prior to his VP role, Amirahmadi was vice president for milk, members and trading for five years, where he oversaw Arla's merger with Milk Link in 2012. He was also elected president of the Dairy Council in December 2016.

"Ash has been at the heart of the transformation of our UK business over the last decade," said Arla Foods executive VP for Europe, Peter Gioertz-Carlsen.

"He has a deep understanding of the UK dairy sector and the consumer and retail trends which are providing its growth opportunities," he added, and had led Arla's development of category growth strategies with the dairy co-op's farmer suppliers and retail partners in recent years.
The departing Pietrangeli had done "great work" in building on Arla's strong category positions in the UK and accelerated the growth of the Lurpak, Anchor, Arla and Castello brands, Gioertz-Carlsen added.

"Tomas has also played an important role in helping to represent the UK dairy industry, ensuring that politicians and our many other stakeholders fully understand what is necessary to maintain a strong dairy farming sector in the UK post Brexit. We wish him well in his new role."