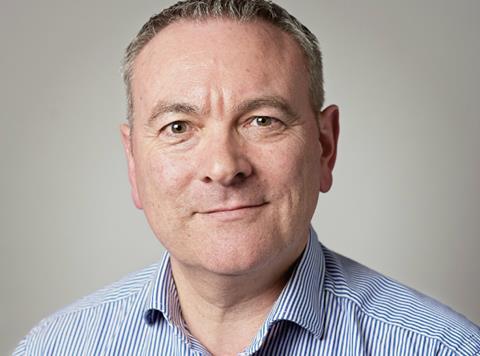 Premier Foods has appointed Unilever veteran Damian McLoughlin as its new foodservice director.

McLoughlin joins the Mr Kipling maker after two stints at Unilever. He was most recently sales director for UK & Ireland, having held other senior titles such as global account director, chain accounts director, and customer development director - Europe.

He began his food & drink career in late 1987, spending almost nine years at Unilever in various roles including regional sales manager for London and the south east.

In May 1996, McLoughlin moved to Diageo, working for more than four years as a sales manager in OOH and leisure channels before rejoining Unilever in the autumn of 2000.

At Premier, he replaces Simon Millard, who has moved to IRI as UK sales director. The Oxo owner was "really delighted to have Damian on board to lead the future development of our strategy", said sales director Gary Taylor.

"We are confident he will continue to lead the foodservice division to success with a breath of new and fresh ideas."

McLoughlin said he was looking forward to "getting fully immersed into the business. It is the success and passion I have seen from the foodservice division, coupled with such innovative campaigns and leading brands that I have admired."

His priority would be "exploring new ways to use data and insights to generate actionable solutions that meet the broader business needs of our chefs, caterers and operators".

McLoughlin joins Premier following a busy start to the year, with the foodservice team launching its fourth successive McDougalls Young Baking Team of the Year competition and the second stage of its award-winning Dysphagia Solutions Programme.