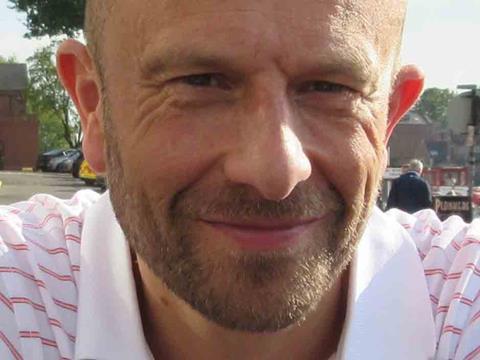 Good Hemp has appointed Genius Gluten Free commercial director David Shaw as its new MD to accelerate growth at the business and expand its range.

Shaw, who has been with the free-from bakery brand for five years, will start in his new position on 6 November.

He will be replaced at Genius by Whitworths commercial director Colin Stephens, who leaves the dried fruit and nuts business, which was bailed out in May by Turkish supply partner Anatolia, at the end of the year after a decade in the role.

Shaw will take charge of Good Hemp from founders Henry Braham and Glynis Murray, who launched the business in 2005. The husband-and-wife team brought in former Waitrose MD Steven Esom as a non-executive director in 2011 to help professionalise the operation.

Good Hemp sells dairy-free milks, oil and seeds derived from hemp in Asda, Sainsbury's, Tesco, Morrisons, Ocado, Waitrose, Booths and Holland & Barrett.

"Good Hemp has a great portfolio of tasty products with high nutritional benefits and hemp as a crop is very environmentally friendly; that is gold dust for any brand," Shaw told The Grocer.

"There is huge interest in hemp internationally, especially in its potential for food products, and not enough consumers know about this untold story. My priority is to tell that story."

Murray and Braham said Shaw's appointment would accelerate growth from its current 30% levels year on year.

"David is dynamic, clear thinking and passionate about the brand. He's the ideal fit at this exciting time," Murray said. Braham added: "This is the perfect time for David to join. He will be bringing entirely new products to the market - the result of ground-breaking R&D. He really understands the opportunity for real food that is both healthy and great for the environment."

Shaw added: "Working at Genius has been the most exciting and enjoyable time of my career so far. It's a fabulous team, servicing a great consumer need and the business will go from strength to strength."
Colin Stephens starts as commercial director at Genius on 1 January 2018. He will be spending time with Genius over the coming months to familiarise himself with the business and commercial team. Stephens will report to CEO Jeremy Bradley as the business looks to strengthen its position within the fast growing free-from market.
"We are delighted to be welcoming Colin to the Genius team," Bradley said. "He has a strong track record of driving growth in private equity-backed environments, which will stand him in good stead for working with our talented commercial team.
"The free-from market is enjoying continued growth both in the UK and across the globe, and we look forward to working with Colin to help continue Genius' success and boost category growth."
Whitworths CEO Mark Fairweather added: "We would like to thank Colin for ten years of loyal service and wish him well for the future. Phil Gowland continues in role of marketing director and I fully expect him to continue his brilliant performance in driving our branded expansion. He has a critical role to play in coming brands as our brands continue to grow. As part of these moves Ross Schofield will assume position of sales director. We expect all changes and the team to be operational November 2017."