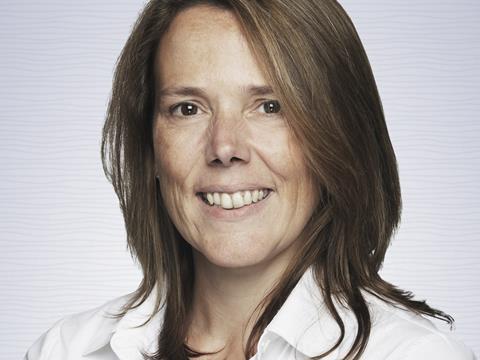 Conviviality CEO Diana Hunter has stepped down from the helm of the beleaguered booze giant after over a week of turmoil for the company, which saw over £350m wiped from its value and PwC called in for aid.
Hunter, who led the company through its flotation on AIM in 2013 and spearheaded the high profile acquisitions of Matthew Clark and Bibendum which turned Conviviality into the UK's biggest alcohol wholesaler, has resigned with immediate effect.
Non-executive chairman David Adams has stepped into the role of executive chairman, though Conviviality said Hunter would "remain with the company for a period of time in order to provide transition support".
It comes as Conviviality is embroiled in discussions with key stakeholders and HMRC to raise funds for its survival after it uncovered a surprise £30m tax bill due at the end of March. It had already seen the price of its shares fall by some two thirds thanks to an "arithmetic error" that meant its full-year adjusted EBITDA would come in roughly 20% lower than previously forecast.
In a statement on Friday, Conviviality said HMRC had been "receptive" to its needs and that its suppliers "remain supportive". Indeed, beer giant AB InBev told The Grocer it had "been reassured that the business remains viable" and that trade between the two had been ongoing throughout Conviviality's turmoil - though other suppliers are understood to have put their trade with Conviviality on hold, amid claims of unpaid invoices over the past few months.
Sky News reported late last week that some investors were unwilling to stump up for Conviviality unless Hunter left. One industry source told The Grocer her leaving was "almost certainly a condition of funding" and that it now "may be that they've got the money to tide them over for a few months".