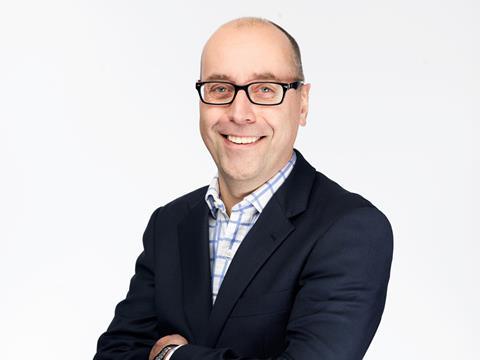 Arla has announced Duncan Malyon will take up the role of its new commercial director in June – a year after Ash Amirahmadi vacated the role to become MD of the dairy co-op.
Malyon is currently retail director at Lotto operator Camelot, but will step down in April after a decade with the company, which he joined as sales director in 2009. During his tenure, he oversaw more than 15% growth in National Lottery retail sales, growing annual in-store sales to in excess of £5bn.
Prior to his roles with Camelot, Malyon held a range of senior and directorial sales positions with Coca-Cola, Kraft Foods and Molson Coors.
"In Duncan, Arla Foods is getting a proven commercial leader with a wealth of experience," said Camelot CEO Nigel Railton. "Duncan has been instrumental in overseeing the retail components of our strategic plan and has done an excellent job of laying strong, solid foundations to ensure we continue to deliver a first-class experience for National Lottery retail players, as well as for our tens of thousands of retail partners."
Arla welcomed the appointment, praising Malyon's record of accomplishment in driving category growth through point of sale solutions, developing commercial teams, building capability and developing talent.
His role at Arla would see him accelerate development of "needs-based innovations" like Arla's BOB and Protein lines, and expand a variety of sales channels, said Amirahmadi. He is also set to work closely with its supply chain and marketing teams to build category value and reduce costs.
"Duncan has a deep understanding of the UK retail market, the sales fundamentals, and a track record of building strategic customer relationships," added Amirahmadi. "He will significantly strengthen our leadership team and help us as we transform the Arla business."
It follows a cash injection of more than £500m into Arla's UK supply chain in a bid to further drive category growth alongside its retail customers.
"The synergies between my ambitions and those of Arla as a farmer-owned cooperative are what makes this move so exciting for me," said Malyon.
"I believe that my experience in putting the customer and consumer at the heart of the commercial focus and forward-thinking ambitions in digital, retail and multi-channel business aligns well with Arla's own growth ambitions. Together with the Arla team I look forward to continuing to deliver in an ever-increasing consumer-driven grocery market."