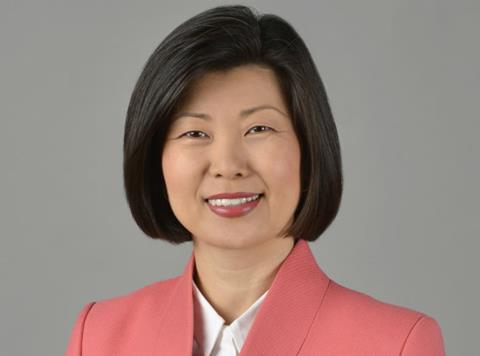 Holland & Barrett has appointed former Homebase MD Echo Lu to lead its international division.

Lu will take up the managing director of International role on 19 February and has been tasked with driving further acquisition and franchise opportunities overseas.

Current group international director Kyle Rowe is leaving the business after overseeing Holland & Barrett's international portfolio for almost three years and working at the retailer for seven years.

Lu has 20 years' experience in management, operations and HR roles across the retail and healthcare industries.

Over the course of 10 years at Tesco, she has worked as regional HR director for Asia, China chief operations officer, and UK and Ireland property director. This appointment follows Holland & Barrett's decision to merge its Stockholm stores with Swedish health food chain Hälsa för alla as part of plans to roll out 500 stores across Scandinavia.

The L1 Retail-owned company is also launching new stores across India in partnership with the Apollo Hospitals Group, as well as growing across new markets such as China, Singapore, South Korea, Saudi Arabia and Qatar.

"We are now entering a new and exciting chapter for our business and our new owners L1 share our ambition to scale up our global reach while consolidating our presence in the 16 territories in which we already operate," said Holland & Barrett chief executive Peter Aldis.

"Echo is the ideal candidate to propel our international business to the next level. She has successfully led teams in complex multicultural environments and has extensive international experience across Europe, North America and Asia. We are delighted she is joining our board and look forward to working alongside her to deliver our global ambition."

Lu added: "I am delighted to join Holland & Barrett, which is a great business with strong heritage, expertise and passion for health and wellness. I look forward to working with the Holland & Barrett and the L1 teams to build a leading global health and wellness platform and to create sustainable long-term growth."

Holland & Barrett currently operates more than 1,100 stores globally, including 788 sites in the UK and Ireland. It was acquired by L1 Retail in September 2017.