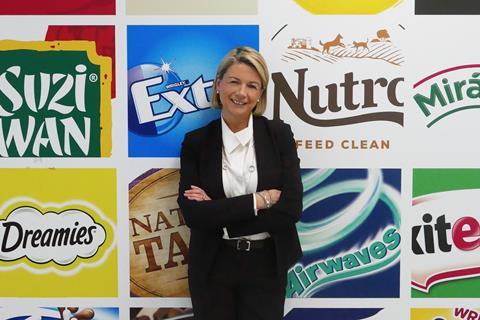 Mars Food global president Fiona Dawson is stepping down.
Dawson, who has spent more than three decades at the fmcg giant, will retire in July.
She will be replaced by Shaid Shah, president of Mars Wrigley Europe, CIS &Turkey. Shah worked for AB InBev prior to joining Mars in 2007, and has held a swathe of different roles across its business since.
Dawson had "made an indelible impact on the business performance, the people she led and the community" in every role she had held at Mars, said the company.
"She has continuously advocated for diversity and equality in the workplace, with her passion for women's entrepreneurship and human rights. Dawson has been an active sponsor of the Mars Full Potential programme and currently serves as chair of the Women's Business Council in the UK."
Her career has been littered with acheivements. She was the first woman to be awarded The Grocer Cup for Outstanding Business Achievement in 2013 when she was president of Mars Chocolate UK and global retail, seeing off competiton from heavy hitters such as then-Sainsbury's boss Justin King and Booker CEO Charles Wilson.
Her retirement comes on the back of a big year for Mars Food, which saw it rebrand its longstanding Uncle Ben's brand as Ben's Original in a bid to make it more "inclusive" and free it from its US plantation-era connotations, and unveil its first recyclable microwave rice pouch.