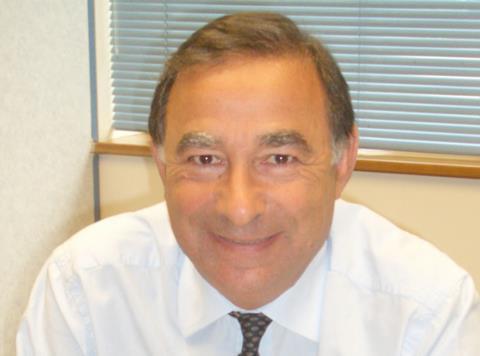 Fresh produce industry veteran and British Summer Fruits chairman Laurence Olins is to retire in November after a career spanning almost 50 years.

Nick Marston, who retired as CEO of grower Berry Gardens earlier this year, will replace Olins at the helm of the industry body.

Olins, who has been at the forefront of the debate over the sector's Brexit-influenced labour shortages, began his career working for produce distributor Louis Reece at London's Covent Garden market in 1969. He later became the company's deputy MD, before moving to publicly quoted produce distributor Glass Glover as a director in 1985.

He became MD of fresh produce giant and Berry World owner Poupart in 1987, before becoming chairman in 2007. He has been chairman of British Summer Fruits since 2003.

Olins has also held a variety of non-executive directorships and consultancy roles at companies ranging from G's Fresh to Reynolds, but has decided to retire in order to spend more time with his family and pursue other interests.

"I'm 71 next month and I've got other things I'd like to do in life before I finally go up to the grocer in the sky," Olins said. "Things I can only do without commercial responsibility, so it's time to hand over."

He intends to move to Bologna in Italy with his wife for four months next year to learn Italian, in addition to travelling the world, and will continue his association with Leeds Business School, whose advisory board he joined in 2014.

"My one big regret is that Brexit has come for me at a bad time. I like to finish stuff before I move on," he said.
Ministers still did not have any solutions to the sector's labour shortages. "We're recruiting now for next season," Olins added.
"The Home Office has commissioned a report looking into labour shortages but it won't come out until next September, which is way too late. I'm leaving the sector with big concerns, and I'm even more fearful for its future than I was a year ago."