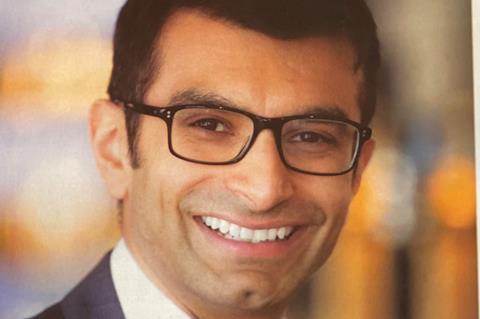 The UK management team at SlimFast has been shaken up by Glanbia as the Irish group integrates the weight-loss brand more fully into its nutrition performance division.
MD Miles Worne, who has led the UK business since June 2018, has been made general manager for Europe, while FD Stephen Parsons and international VP Richard Moore have both left.
The Grocer understands up to 10 roles have been affected by the shake-up as Glanbia consolidates teams and capability in the UK nutrition performance business.
The combined Glanbia Performance Nutrition (GPN) business will be led by Ronak Mashru as general manager for UK & Ireland.
Mashru has been heading up Glanbia's UK&I sports nutrition business for the past year. He has spent 20 years working in fmcg, starting his career at P&G before moving to Diageo, where he spent time heading up the UK innovation team and the on-trade business. Before joining Glanbia, he headed up the off-trade for Red Bull UK.
Mashru will report to Andy Shaw, GPN president for the EMEA and Asia Pacific regions.
"I am excited to lead the combined business to help deliver against our mission – 'inspiring people everywhere to achieve their performance and healthy lifestyle goals' – which feels more relevant than ever during this time," Mashru said.
Glanbia acquired US-headquartered SlimFast for $350m in October 2018. SlimFast UK's integration into GPN started with the HR, finance and supply chain functions and extended to the rest of the business this year.
A Glanbia spokeswoman said the proposed changes would result in improved collaboration with customers and distributor partners and would support GPN's UK growth agenda.
Glanbia's performance nutrition division, which includes the Optimum Nutrition, BSN, Isopure, Nutramino, ABB, thinkThin, Amazing Grass, Body & Fit and SlimFast brands, is also undergoing a wider transformation at a group level in a bid to restore organic growth and improve margins.
Last week, Glanbia revealed in a trading update that revenues in GPN declined 13.9% in the first nine months of 2020 compared to the prior year, primarily caused by the disruption of the coronavirus pandemic in the second quarter.
The business also reported trends in the division improved significantly in the third quarter, as routes-to-market in international regions gradually reopened.