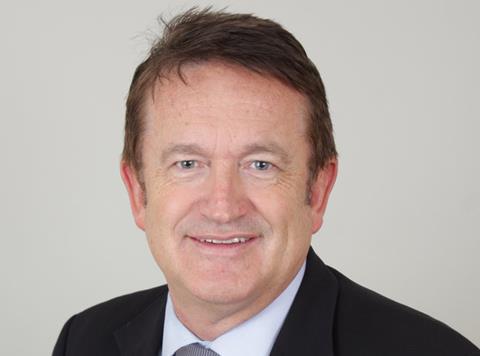 Plant-based startup Jack & Bry has appointed two fmcg industry veterans to its board to help the jackfruit brand prepare for an upcoming retail launch and continue to rapidly accelerate growth after sales surged in 2020.
Clive Sharpe joins the business as non-executive chairman and David Flower will support the management team as non-executive director.
Sharpe has a wealth of experience in the meat alternatives category after helping steer Quorn, where he acted as chairman for five years, to a £550m sale to Philippines-based Monde Nissin in 2015.
He also held numerous chairman roles in food and drink over a 40-year career, including at Burton's Biscuits, farmer-owned dairy co-operative First Milk, savoury pastry maker Peter's Food and lamb supplier Janan Meat. Sharpe was also CEO at Golden Wonder for seven years, as well as leading Homepride Foods and WT Foods and holding non-exec roles at jam maker Duerr's and Tangerine Confectionery.
Flower is MD for Singha Europe and is a former divisional MD at Kerry Foods, where he managed Indian ready meal business Noon Products and took charge of the Irish group's Middle East division. He also spent eight years at Dairy Crest, latterly as commercial director.
Jack & Bry co-founder Jennifer Pardoe was also appointed as chief operations officer at the business earlier this year.
With demand for meat alternatives soaring in the wake of the coronavirus pandemic, the team at Jack & Bry, assembled by founder Bryony Tinn-Disbury, has plans to launch a new range of jackfruit 'meat' products, including mince, burgers and sausages, in retailers in 2021.
Tinn-Disbury said: "Clive's extensive experience in the plant-based sector, and retail specifically, along with his expertise in marketing, governance, building businesses and international development will be particularly valuable in supporting the next stage of the journey for Jack & Bry, in line with the company's existing strategy.
"David's proven track record in business transformation, value creation, supply chain knowledge and support of high-performance teams are just some of the many reasons we brought him on board."
Sharpe added: "There is great growth potential in this category, and nobody has done jackfruit on a serious scale yet – until Jack & Bry.
"The product is delicious and healthy and is also manufactured using a proprietary method. There is an entrepreneurial spirit at the heart of the brand. Bryony and Jennifer are very open to new ideas to grow the business to its full potential and have built the right team around them to do it."
Jack & Bry formed in 2019 after Tinn-Disbury spotted a gap in the market for plant-based pizza toppings. The business launched its jackfruit pepperoni slices with pizza restaurant chain Zizzi soon after.
It now supplies 138 Zizzi and 450 Papa John's outlets across the UK, with its jackfruit pepperoni also used on Zizzi's retail range of pizzas in more than 300 Sainsbury's stores. The business also works with Papa John's in 23 takeaways in the Netherlands.
The demand for online takeaway delivery, particularly pizza, throughout the pandemic has helped Jack & Bry grow revenues by more than 100% in 2020.
Tinn-Disbury said: "We're the only branded jackfruit company making all the meats, including burgers, sausages, mince, chorizo and our famous pepperoni pizza topping. The soy and pea-based market has grown phenomenally, and we know consumers want more choice. We know that people want to avoid plant-based meats that are highly processed and are seeking much better quality."
Sales of meat-free products in UK supermarkets leapt 18.3% to £577.4m this year [Kantar 52w/e 6 September 2020] as health-conscious shoppers looked for ways to cut down meat consumption during lockdown.
The global market for plant-based food is expected to continue to grow by 17% to $4.2bn in 2021 on the back of concerns over healthier diets and the environmental impact of the meat industry.