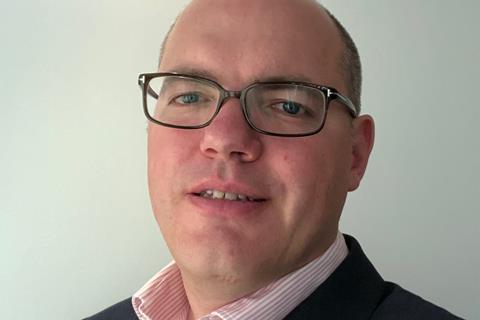 Egg supplier Noble Foods has appointed Jerome Saulet in the newly created role of commercial director.
Saulet joins the Happy Egg producer from Andros UK, a major supplier of ambient fruit conserves and chilled yoghurts and desserts, where he also held the position of commercial director for the past four years.
He started his career in sales and marketing for a number of major fmcg companies, including Rank Hovis McDougall, Unilever and John West Foods, before gaining retail experience in account director roles at Premier Foods, working with the likes of Asda, Sainsbury's, Waitrose and Tesco.
Saulet started in the new role at Noble Foods just as the coronavirus crisis hit, forcing him to work from home.
CEO Dale Burnett said Saulet had settled into the job "very well" over the past three months, especially considering the added complexity of Covid-19.
"He brings with him a wealth of sales and business development experience," Burnett added. "He joins us at a time when the Happy Egg Co brand has achieved its highest-ever sales level, exceeding the £80m RSV mark for the first time in its 11-year history.
"We're excited by the plans Jerome has put together to build sustainable growth for this and the rest of our egg portfolio, such as Purely Organic and Big & Fresh."
Saulet said: "More households have purchased the Happy Egg Co in the last year than ever before and we've just returned to TV with our second burst of activity that promotes the vitamin D 'goodness' in our eggs.
"I joined the business just as Covid-19 confined us to our homes, and, working with the team, we've already opened up new avenues of supply, including a partnership with Hello Fresh to supply the brand into their brunch boxes. I look forward to helping all Noble Foods brands explore new territories and sales opportunities."