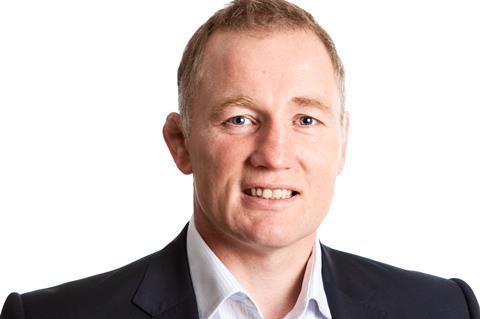 Associated British Foods has instigated a senior management shake-up of Allied Milling & Baking, which has seen CEO Jon Jenkins step down after four years at the helm.
Jenkins was now pursuing other career opportunities within ABF, said the company – which has handed over the running of Allied to commercial director Liam McNamara and operations director Nick Law.
The changes came amid "challenging market conditions" said an ABF spokesman. "We have therefore undertaken a detailed review of the business to optimise our operations for the future, and have implemented a number of changes to our senior management team as a result.
"As part of this, we can confirm we are moving to a new joint-leadership structure with Liam McNamara assuming full commercial responsibility for the business and Nick Law overseeing supply chain. As a result of these changes, we can confirm that Jon Jenkins will be leaving Allied Milling & Baking."
Jenkins joined the business in May 2015 after a successful stint as MD of Twinings, which saw the ABF tea brand achieve strong revenue growth and increase its value in grocery in 2014 by almost 5%. Under his leadership, Twinings was consistently rated among the best places to work under the Great Place to Work scheme.
Following his move to Allied, Jenkins "significantly reduced costs while improving product quality and rebranding our range, such that Allinson's is now the fastest growing fresh-wrapped bread brand in the UK" ABF's spokesman said. "We would like to acknowledge and thank Jon for his significant contribution."
However, the bakery has faced years of economic pressure, and ABF's 2018 annual report recognised Allied's losses 'remained unacceptable'.
In April, ABF revealed that Allied had lost its biggest own-label contract, meaning it would stop supplying Tesco's bread from next year.