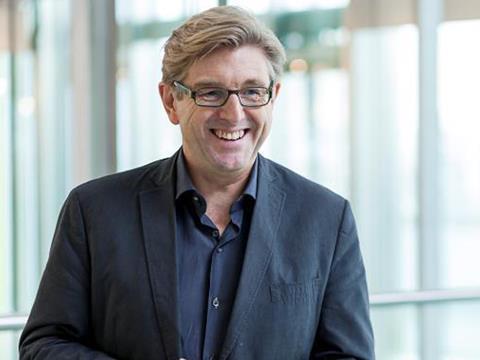 Unilever chief marketing and communications officer Keith Weed has announced his retirement after more than 35 years with the fmcg giant.
Weed is set to leave the company in April next year, following eight years heading up its marketing division, during which time he managed an annual spend of $9.5bn (£7.4bn) for the world's second largest advertiser.
Prior to taking up the CMCO role in 2010, he led Unilever's global homecare and hygiene business for five years following a succession of roles with the company across the UK, France and the US.
'I've also been able to be part of the amazing business and marketing revolution in the digital world,' said Weed, announcing the news on Twitter. 'Engaging in the great things and helping to address some of the unintended consequences.'
The plan to depart Unilever had been in the works for more than a year, he added, saying he had "exciting challenges" to follow.
I've had a hugely enjoyable time @Unilever with many positions in different countries. I've been privileged to work with the best business minds & experts in the world both internally & externally & along the way I've been fortunate to make great friends globally. Thank you. pic.twitter.com/B0UlLYLxd7

— Keith Weed (@keithweed) December 6, 2018
'As CMCO I've led marketing, sustainability and communications; all the levers to create a new business model with purposeful brands and sustainability at the core. This has been positive for Unilever with sales and profit growing annually, but more importantly positive for people, society and planet.'
During his time as marketing boss, he became an influential figure in social media marketing, topping The Grocer's Social Media Power List in August after unleashing a diatribe against platforms such as Facebook and Google. At California's IAB Annual Leadership conference in February, he condemned the two as riddled with "fake news, racism and sexism" and threatened to pull Unilever's ads from the sites unless urgent reforms were undertaken.
He also launched the #Unstereotype Alliance in association with UN Women, aiming to "remove the portrayals of unhelpful stereotypes" from 24 companies' advertising by 2020.
The announcement of Weed's retirement came less than a week after that of longstanding Unilever CEO Paul Polman, who is set to depart at the end of the year after 10 years in charge.
Polman's replacement, soon-to-be CEO Alan Jope paid homage to Weed, saying the two had worked together for 33 years. 'You have done so much for Unilever and for me personally,' he tweeted. 'Boy are we going to miss you! Boy am I going to miss you more!'