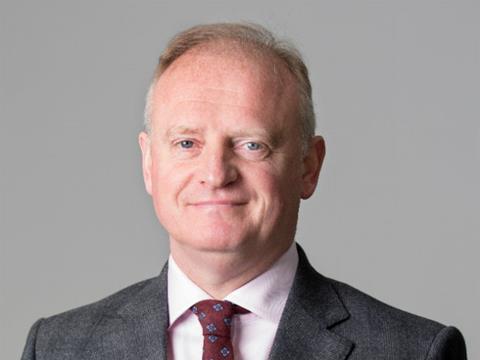 Ornua CEO Kevin Lane is set to step down in 2018, after eight years at the helm.

Lane oversaw international and domestic expansion for the Irish dairy co-op, which owns brands Kerrygold, Dubliner and Pilgrims Choice. He spearheaded entry into markets such as Korea and opened the Kerrygold Park processing plant - the company's first Irish facility.

"Kevin has successfully led Ornua through change and growth, particularly the ending of dairy quotas in 2015," said Ornua chairman Aaron Forde.

"He strategically refocused the Ornua business to unlock new routes to market and drive international growth while consistently delivering strong results for Ireland's dairy processors and farming community."

Forde added the board had been privileged to work with Lane, confirming that it was in the process of selecting a new CEO to ensure a smooth transition from Lane's departure in June 2018.

Lane led Ornua to an annual global turnover of €1.8bn in 2016 after a 9% rise in value sales, as the company's five-year strategy targets €3bn in revenues by 2021. The success of Kerrygold was the driving factor behind the increase, as the brand approaches €1bn in yearly sales on the back of a 20% rise in value in the US market.

"It has been an honour to lead Ornua though a very significant period in its history. I have greatly enjoyed working with the entire team at Ornua and wish the organisation continued success," said Lane.

Lane joined Ornua in 2010 from Kerry Group's flavours division, where he was global president and chief executive. He chose to stand down to pursue other interests and spend time with his family, said a spokesman.

While Ornua products are available in 110 countries, the company has faced two tough years in the UK market, facing pre-tax losses of £8m and £1m in 2015 and 2016 respectively.