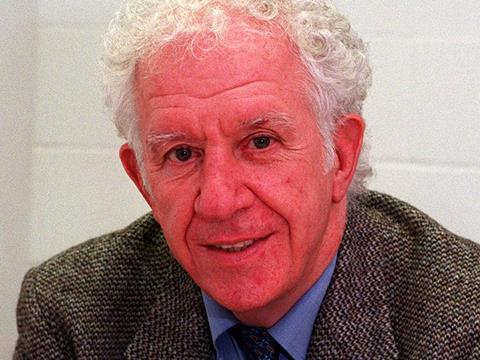 Albert Gubay, who founded Kwik Save and built up a property empire, has died aged 87.

A devout Roman Catholic, Gubay made headlines in 2010 when he used 98% of his fortune, some £470m, to start a charitable foundation. He also revealed that as a young man he made a pact with God to hand over half his fortune to the Church if he ever became rich.

"One Saturday, I didn't know where the next penny was coming from and I lay on my bed and I had this conversation with God," he told RTE in 2009. "I said 'God, help me and whatever I make over the years of my life, when I die, half will go to the church'.

In recognition of his generosity, he was made a papal Knight Commander with Star of the Sacred Equestrian Order of St Gregory the Great by Pope Benedict XVI in 2011.

His business, the Derwent Group, said: "It is with the greatest sadness that we have to announce the death of our founder Albert Gubay on 5 January 2015. He had been ill for some time, but happily his close family were with him at the end. In due course more information will be supplied regarding his life, his legacy and the future of The Derwent Group, but for now all our thoughts are with his wife Carmel, his children and grandchildren."

Born in Rhyl to an Irish mother and Iraqi Jewish father, Gubay started off selling sugar-free confectionery amid rationing following the Second World War. He set up Value Foods in Prestatyn in 1959 before founding Kwik Save in 1965. He went on to sell the supermarket chain for £14 million in 1973.

He then founded the Total Fitness network of gyms, which he sold in 2004 for £70m, and focused on building a property empire, largely in the North of England.

His charitable foundation will generate at least £20m every year to good causes.