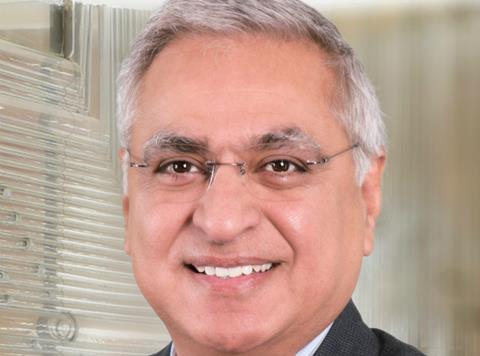 McVitie's and Jacob's owner Pladis has appointed A Salman Amin as global CEO, replacing interim chief Jim Zaza.
Amin will join the Turkish snacks giant next month, having previously been global chief operating officer of SC Johnson & Son's global commercial division, accountable for all categories and geographies.
He was instrumental in rejuvenating SC Johnson's portfolio of worldwide household brands, said Pladis, "building a world-class marketing organisation, accelerating innovation speed to market, driving growth in operating profit margins and leading a programme of cultural transformation that empowered people to play to win".
Prior to SC Johnson, Amin was PepsiCo's chief marketing officer and also held significant roles across the business during his 17-year tenure, including president for UK & Ireland.
As PepsiCo CMO, he led all facets of marketing across insights, sports marketing, digital, media buying and capability and people planning. He led the company's move to front-of-pack nutrition labelling in the UK, and was a leader in expanding the snacks portfolio globally with major brands such as Lay's and Doritos.
Amin – who also spent 10 years at Procter & Gamble working in the US, Europe and the Middle East – was an "insights-focused, energetic leader, with comprehensive global experience across marketing, sales and operations" Pladis said.
In this new role at the Godiva maker, he will be responsible for all the supplier's categories and geographies – replacing Zaza, the senior Pladis director who look over as interim head in September, when Cem Karakaş stepped down with immediate effect due to "family health reasons".
Amin had a "proven track record in driving transformation and growth among global fmcg players" said Murat Ülker, chairman of Pladis owner Yildiz Holding. "We're delighted to welcome him to lead our ambitious and entrepreneurial team."