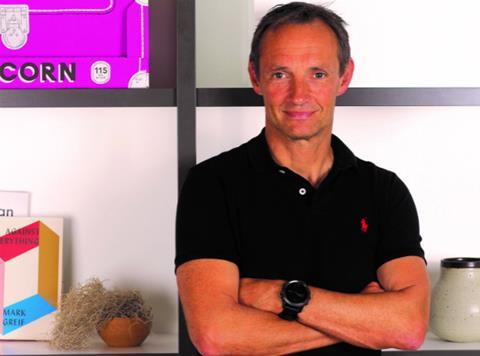 Snacking brand Propercorn has hired former Tyrrells MD Mike Hedges as CEO to work alongside founders Cassandra Stavrou and Ryan Kohn.
Hedges was appointed by the business "to spearhead expansion into new international markets and drive a range of new innovative products" it said.
He will work with Stavrou and Kohn to expand the business' reach overseas, launching in markets in addition to the seven countries in which Propercorn already has presence. The fast-growing brand is also looking to expand its product range through a focused round of innovation, having recently rolled out a new look for its premium popcorn and its first chocolate variant.
Hedges was previously UK managing director at Tyrrells, having joined the company in 2008 as sales director. He left in spring last year during a management shake-up by then owner Amplify Snack Brands. Prior to Tyrrells, he held senior roles at Twinings, InBev UK and Bulmers. He began his career in 1997 at the convenience consultancy SRCG.
"I've watched with tremendous admiration as Cassandra, Ryan and their team have built Propercorn into one of the UK's best-loved snack brands," said Hedges. "I can't wait to help them deliver their ambitious international goals."
Kohn and Stavrou, who will remain in their current leadership roles, were "proud of the amazing growth Propercorn's achieved both in and outside the UK during the last seven years" said Kohn. "We have big plans for our next chapter; we want to become the global leaders and standout innovators in healthy snacking. With Mike on board, we are in an extremely strong position to deliver that vision."
Founded in 2011, Propercorn now sells more than three million bags of popcorn per month. In August 2016, it received a £7m cash investment from private equity player Piper and investment vehicle JamJar – which saw Adam Balon, co-founder of JamJar and Innocent, became the snack brand's chairman as part of the deal.