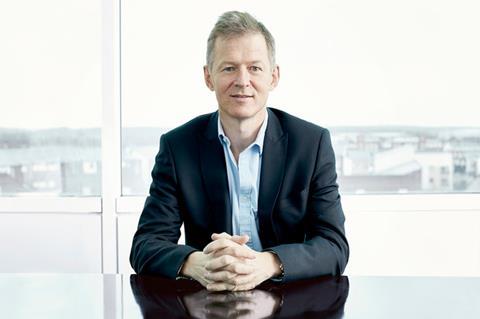 Ocado Group CFO Duncan Tatton-Brown is retiring from the role after eight years due to family circumstances.
The company today named Stephen Daintith – currently CFO at Rolls-Royce Holdings – as his successor. For Daintith, the appointment takes him from one of the worst performing companies in the FTSE 100 to one of the best performing. Today Rolls-Royce's share price is down nearly 70% on last year, while Ocado's has more than doubled.
"I have enjoyed my time at Ocado tremendously" said Tatton-Brown. "This is an amazing business with huge growth opportunities ahead of it. Family circumstances, however, mean that this is the right time for me to step down from my role."
Tatton-Brown, who joined Ocado in 2012 from Fitness First, will be continuing as non-executive director at three Ocado subsidiaries: Ocado Retail, the company's joint venture with M&S; vertical farming firm Jones Food Company; and robotic meal preparation startup Karakuri.
"I am fortunate that I will continue to have a front row seat in the extraordinary journey Ocado is on," he said.
Tatton-Brown will leave the CFO role on 22 November. Daintith's start date is still to be confirmed.
"Duncan joined us in 2012 when Ocado was a very different business to what it is today," said Ocado CEO Tim Steiner. "He has made a critical contribution to our growth as a company and the successful execution of our strategy. As importantly, he has been a highly valued colleague to us all and we will miss him."
Daintith joined Rolls-Royce in 2016, having worked in senior roles at Daily Mail and General Trust, Dow Jones and News International.
The announcement of his departure from Rolls-Royce comes on the same day the engineering firm announced a pre-tax loss of £5.4bn for the first half of this year.
"While it was a very difficult decision to leave at what remains a very challenging time for the whole industry, I know the actions taken by the whole management team will help Rolls-Royce deliver improved returns," Daintith said.
"I am delighted to be joining Ocado Group at such an exciting time," he added.