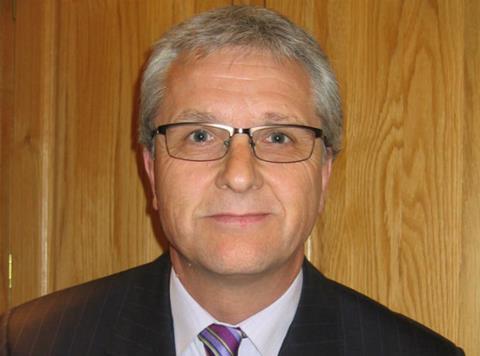 A number of senior directors including executive deputy chairman Chris Etherington have left Palmer & Harvey, The Grocer understands.
Former chief executive Etherington is understood to have cleared his desk, while group finance director Jon Moxon departed yesterday.
Jim Newsome, strategy director of direct van sales is understood to be another senior figure to have left, as part of a management shakeup instigated by CEO Tony Reed, who joined from Tesco in October.
The delivered wholesale giant refused to confirm the departures but it is understood that Reed is keen to put together his own management team, having spent the first few months of his tenure listening to supplier and customer views on Palmer & Harvey.
In a leaked email to staff earlier this year and seen by The Grocer, Reed said: "Since I joined a few months ago, I've enjoyed getting around the branches and getting to know many of you. I have been really encouraged by what I have seen around the team.
"As a management team, we are committed to getting things right to fix, rebuild and grow P&H, and taking the opportunities we see in front of us in convenience retail."
The exits come at a turbulent time for P&H, which is understood to have been put up for sale via professional services firm PricewaterhouseCoopers earlier this month.
The reports that it was on the market came after it completed its latest refinancing deal and secured a vital three year extension to its Tesco contract, which is thought to represent 40% of its sales.
However according to Sky News at the time, leading tobacco suppliers Imperial Tobacco and Japan Tobacco International decided to use the refinancing deal to "explore a change of ownership".
Palmer & Harvey is currently owned by a combination of current and former employees. According to the latest available figures P&H's pre-tax losses doubled from £8.5m to £17.3m in the year to April 2016. EBITDA also fell from £35m to £21m.
Sainsbury's rumour
Meanwhile it has been reported today that Sainsbury's is among the companies considering a takeover of P&H. Sky News said that the retailer "was in the early stages of examining a bid".
However it also suggested this did not mean it would lead to a bid for the wholesaler and that the major tobacco suppliers remained the most likely purchasers.
Earlier this month The Grocer identified Imperial Tobacco as the favourite to pick up P&H, as it already operates one of the largest distribution businesses in Europe, Logista.
Along with Tesco, Sainsbury's is one of P&H's largest contracts, so t clearly has a strong interest in maintaining its supply chain. However a Sainsbury's spokesman declined to comment on the speculation.