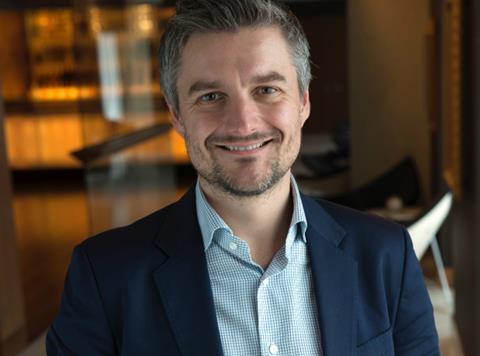 Sweet snacks giant Pladis has appointed Dmitry Ivanov to the newly created position of global chief commercial officer.
Joining this month as part of the executive committee, Ivanov will bring together the global marketing, digital and research & development teams "to align them with a consumer-centric, commercial focus" according to the company.
Ivanov is an experienced marketer, having begun his fmcg career in October 1997 with Procter & Gamble as an assistant brand manager for brands including Pantene and Old Spice in the Russian and east European markets.
He eventually reached the position of group brand manager in 2002 before leaving P&G two years later to become carbonated soft drinks director for the Russian arm of Pepsi Bottling Group (now part of PepsiCo).
Ivanov moved in May 2005 to Bacardi, where he was marketing director for almost three years. He then took the same position at Red Bull for a short stint before returning to Bacardi.
Having spent his career based in Russia, he arrived in the UK in November 2012 as Bacardi's global category vice president for rums. He was later promoted to chief marketing officer and president for Bacardi global brands, before heading in summer 2016 to Inchcape, a high-end automotive multinational.
At Pladis, Ivanov is based at the company's headquarters in Hayes, Middlesex. His appointment was "a natural next step in our journey to build a commercial powerhouse" said Pladis CEO Cem Karakas. "We are leading the change across our industry and transforming our company to be even more digital, brand and consumer focused. We are making new and much-loved snacks faster and better than ever before, improving the field-to-shelf experience at every point."
Ivanov's appointment comes as global chief marketing officer Lale Saral Develioglu leaves Pladis to pursue other endeavours. Her leadership over the past two years had been instrumental in "raising the bar in the company's global strategic marketing execution" said the McVitie's and Godiva owner.