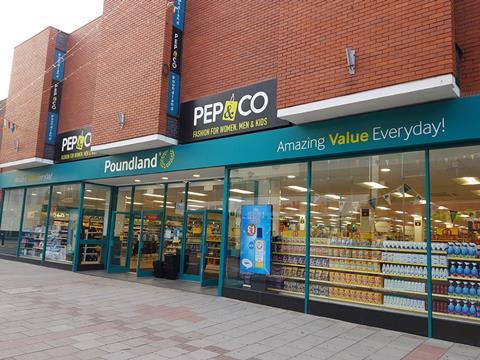 Poundland has created a new 'business transformation team' as it plans to reinvent its store proposition and culture.
Mat Ankers, currently finance director of Poundland's in-store Pep&Co clothing chain, will head up the team in the new post of transformation director.
Ian Keyworth, Poundland's former head of retail productivity, central operations, is to work under Ankers as head of operational change, and has already moved to the newly created role.
Keyworth said there were "exciting times ahead" for the variety discounter.
Poundland's retail director Austin Cooke told The Grocer in December of plans for a "reboot" which could see branches looking more like department stores and selling at multiple price points. The name Poundland could be reinvented to mean every price is rounded to the nearest pound, he said at the time.
Poundland currently sells products for £2 and £5 in addition to the mainstay £1, while the Pep&Co "stores-in-stores" are multi-price.
"The reboot is about, from a total propositional point of view, what should the store look like, from ground to ceiling?" said Cooke.
Commenting this week, a spokesman said: "Mat and his team are consolidating the work that's being done to on the reinvention programme that's driving change."
The business is also on a "cultural transformation" drive with aims including celebrating staff achievements. Last week MD Barry Williams gave three branch managers a Mini Cooper each as a prize for their Christmas performance, and £100 to each of their store staff.
The spokesman described it as "part of the cultural change that's underway in the business to really celebrate hard work".