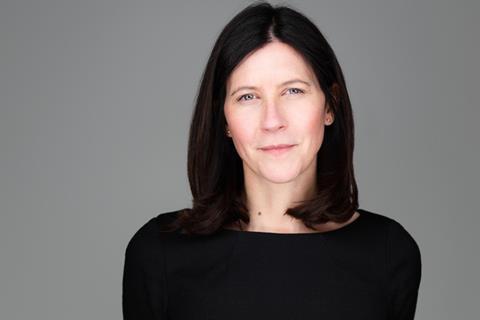 Pret a Manger has appointed a member of Marks & Spencer's senior technical leadership team as its new global technical director.
Kate Stein, who has been with M&S for 20 years - most recently as head of food technology for convenience - will take up the newly created role at Pret on 2 September 2019.

She will be charged with "overseeing policies across the business on food standards, safety and consumer protection", the sandwich chain said, as well as "driving implementation of key elements of Pret's Allergy Action Plan globally".

Stein, who has worked across both ambient and chilled sectors for M&S, would bring "extensive industry experience" that would "complement and enhance" Pret's existing food team, said food and coffee director Clare Clough.
"Kate's appointment will be pivotal as we continue to strengthen Pret's food policies and transform our menu to serve changing consumer needs," she added.

Stein said she had "always admired" Pret and was encouraged to see how the sandwich chain had transformed its business to improve food safety and support customers with allergies.

"I'm delighted to join the team at this point in Pret's history and play a role in building on the progress to date," she added.
It comes as Pret begins rolling out the recommendations made by food safety advisor Tim Smith, who undertook a wide-ranging review of its policies and practices following the deaths of Natasha Ednan-Laperouse and Celia Marsh.

In total, Smith made over 80 recommendations - covering everything from supply chain to new product development, incident management and reporting, and staff training - and Pret plans to implement almost all of them.

Changes to the business will include a switch to full ingredient labelling, a new risk-assessment tool to minimise precautionary labelling, a quarterly incident report, recipe reformulation to remove allergens and new incident management procedures.

Pret's boss Clive Schlee announced earlier this month he would retire from his role as CEO at the end of September, with Pano Christou, currently chief operating officer, set to take on the role.